Are you frustrated by the fact that you have been investing more time and money at the top of the funnel, when that investment never seems to convert into revenue? Well, you're not alone.
Huerdo's research of more than 6,500 sales professionals has shown that we are investing more time and money in lead generation than ever before, while the quality of those sales leads is deteriorating. I have seen this happen many times. The typical response is to invest in more lead generation, in the hope that more leads will somehow resolve the problem. Unfortunately, you quickly reach the point when lead value diminishes.
Increasing your efforts at the top of the funnel is not the solution. If you want to get out of first gear, you need to examine your Revenue Engine.
What Is Your Revenue Engine?
The equation for understanding your Revenue Engine is simple. "If I spend more on customer acquisition than I gain in revenue, then my Revenue Engine is not performing."
That's why feeding the lead generation machine alone never solves the problem. The more you spend on it, the higher your customer acquisition costs (CAC) become. You can guess the rest.
What If My New Sales Leads Are Closing?
"But what if my investment at the top of the funnel is creating more revenue?" Even if that's the case, you're not out of the woods yet. If the lifetime value (LTV) of your customer isn't a lot higher than your costs to acquire them, then you're still in trouble.
Back to the math. If your LTV-to-CAC ratio is less than 3:1, your Revenue Engine will likely remain stuck in first gear. You either have a commodity product that is a one-off sale, or a product that does not have sustained value.
It's starting to sound like the top-of-the-funnel-investment game can be a bit vicious, isn't it? Well, there is hope. Your Revenue Engine is not just about CAC and LTV. It is about the processes and interactions you go through to take a prospect from lead to customer, and from customer to renewal. You have to make the leads you generate count!
Your Revenue Engine has two sides: an internal and an external one. If you want to increase your conversion rates, you need to focus on both.
How Can You Fix Your Internal Revenue Engine?
The first step is to recognize the internal players in your Revenue Engine. Any friction among these players will manifest as lost deals.
Your players may include product, marketing, sales, customer success, and some back-office functions.
Product? Yes, product. You must understand what your product is. Is it a commodity, a solution, or a platform? Your sales strategy and marketing message depend on this.
Friction between sales and marketing is well documented, so ensure they are singing from the same hymn sheet. Focus on any gaps that erode customer trust.
The role of customer success is morphing. They are being held more accountable for revenue. Since customers will re-evaluate your solution to renew, sales awareness is an essential skill to add.
Back-office teams, such as the office of your chief security officer and legal, can also impact the length of time a sales opportunity stays in your pipeline. Simple changes can decrease sales cycle time.
How Can You Fix Your External Revenue Engine?
Much of what impacts your external Revenue Engine is dictated by what you measure. Traditionally we measure our funnel along a linear sales process. When deals get stuck, we do more – more selling, more sales demos, and more meetings. Unfortunately, doing more (as with lead generation) is often counterproductive.
Everything you do externally should focus on driving value and trust. These two things will persuade your prospect to become your customer.
Trust impacts win rates, deal size, time to close, and lifetime value. Accurately measure the trust your prospect has in you – and focus on increasing it. Then you will be far more equipped to close the leads you do have.
Fix Your Revenue Engine before You Invest in More Sales Leads
We all know doubling down on lead generation that yields weak returns is not a sustainable strategy. To free up your gearbox and lubricate your sales funnel, you need to manage and measure the internal and external components of your Revenue Engine.
To learn more about the Revenue Engine sales method, you can visit us online or drop by our booth at the Sales 3.0 Conference on September 16 and 17 in Las Vegas.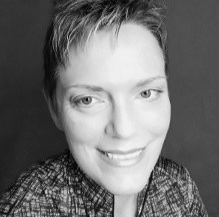 Chris Fletcher is one of the founders of Huerdo Inc. She is an International Master Coach, and previously was the general manager and SVP of sales for Europe, Middle East, and Africa at SAS Institute. In her current role, Chris is responsible for developing and leading The Revenue Engine Sales Method team that helps Huerdo's clients get out of first gear.