At this point in the COVID-19 pandemic, it's hard to remember what daily life was like before social distancing became a common practice in much of the world. With offices, restaurants, and schools closed for the foreseeable future, we're all wondering how the coronavirus will impact the industries we serve.
It's also hard to know how well sales teams will work from home; for now, this is our "new normal," so the best thing we can do is adjust. If you're a chief sales officer (CSO), you need to focus on two things: supporting your team and connecting with your customers and prospects.
No, those are not entirely new goals – but they now exist in a totally different environment. Cutting through the noise, communicating clearly, relieving anxieties, and maintaining confidence for both your team and customers are the first steps in taking the leadership reins.
Actionable Steps for CSOs to Support Sales Right Now
#1: Make sure your team has the right tools to sell effectively from home.
Salespeople, of course, need a solid Internet connection and functioning laptop to access to the tools and platforms they use in the office. Here are some tools and software you should consider.
Video conferencing. Salespeople need as many face-to-face conversations as possible with customers and prospects. Video conferencing platforms (like Zoom) can get you as close to in-person meetings as possible right now.

Internal instant messaging platforms. Clear communication needs to be stronger than ever. An instant messaging platform for internal teams (like Slack or Microsoft Teams) can facilitate conversations between teams, encourage employees to ask questions, and help company culture thrive.

CRM. A CRM brings visibility into the sales process. This will be especially important for you as a sales leader as you roll up reports and forecast for Q3 and Q4. With a CRM (like Salesforce or HubSpot), you can manage connections, schedule meetings, and stay on top of customer conversations so sales opportunities don't slip through the cracks.

Sales engagement platform. Automating your sales process can help you close deals more efficiently. It can also relieve some pressure from your team to keep their work going without additional heavy lifting and stress. Using a sales engagement platform allows team members to send personalized outreach messages, nurture and prospect, and even onboard new clients with some automated help.
#2: Lean on empathy and compassion to keep your team productive and motivated.
A pandemic is a scary time. With uncertainty about just how bad COVID-19 could become, many team members are likely worried about illness just as much as paying the mortgage and bills.
Keeping your team productive and motivated sometimes means giving them a bit more flexibility – at least during the adjustment period. Here are some tips for keeping a very human team motivated during a global pandemic.
Make priorities clear. A few weeks ago, "priorities" probably meant due dates or closing large accounts. But that's not what we're talking about today. Make sure your team knows to focus on their health – both physical and mental. If they need time off to take a walk during their lunch break, or to step away from their desk to deal with a child or family member's needs, make sure they know it's okay to do that.

Share productivity tips. Encourage your team to fill in one another on what they've found helps them stay focused. Show off your office spaces, give app or tool recommendations, or even share playlists that can help drown out the sounds of everyone working from home.

Help pick up the slack. When your team is unable to work in one place, it's especially important that you're all working together. Knowing where each opportunity is in the sales process and which team members might need a little extra help (as well as who can provide the most support) can ensure no leads slip through the cracks. Using a sales engagement platform can give you access to team analytics and customer relationship oversight to help identify and fill in the gaps wherever necessary.
#3: Check in with your customers (more so than usual).
Find out how customers are doing and ask how you can help. Let them know they're on your mind during a challenging time.
While B2B business hasn't been impacted as severely as B2C companies, many are still feeling the difficulties. Here are tips for connecting with customers.
Ask, "How have your needs changed in the past few weeks?" Some industries (like restaurants, travel, and events) are taking a serious hit; others (like healthcare) are feeling overwhelmed and might need your help more than ever. Send customers a message to see if there is anything you can do to make their transition into "the new normal" a bit easier.
Remember the long term. In these difficult times, giving clients some relief can make them loyal to your business forever. If you have clients who are struggling to make ends meet because of the crisis, see if you can relieve some financial stress – maybe through discounts or pulling back on some services. While it could hurt your bottom line now, the customer will never forget you were there for them when they needed it.

Keep conversations organized in your CRM. Don't rely on memory or sticky notes to remember what each lead or customer needs right now. Make sure to input all that information into your CRM so each team member is on the same page and you can easily refer back to it as necessary. (RevenueGrid auto-captures data to keep your CRM updated without any extra work on your team's plate.)
#4: Be strategic about your sales approach right now.
The key to selling during a global pandemic is to be smart about who you're connecting with and what you're offering. You don't want to be the next company going viral for a tone-deaf sales email.
Here are some things to keep in mind when prospecting.
Think about the end user. Sure, you might be selling to businesses, but who is on the other end of that company's business model? If they're selling non-essential items to consumers, they're probably not looking to purchase anything new at this time. Before your salespeople cold call, make sure they've thought about the unique challenges prospects are experiencing during this time.

Be empathetic and transparent. Tell your team that now probably isn't the time for jokes, hard sales pitches, or pretending like nothing has changed. The pandemic is affecting everyone, so an empathetic note can go a long way.

Focus on support, not selling. Right now, most companies aren't thinking about buying. They're looking for help. If you want to make a deal in challenging times like this, focus on supporting your target audience and prospect, not pitching.

Consider how you choose to follow up. You never know what the person on the other end is dealing with, especially in times like this. Don't let your leads disappear completely, but don't push. Consider adjusting your follow-up cadence (and language) accordingly.

Use automation to manage conversations. Email sequences through your sales engagement platform can keep conversations moving and help you stay on top of prospects' behavior, so leads get messages and responses they need at just the right time. Keep an eye on engagement analytics to know who might be ready to buy and who might need some additional support.
The Best CSOs Are Prepared for Anything
As the leader of your team, the best things you can do are stay flexible and keep thinking ahead. Be available to your team and keep two-way communication open. Check in on them every few days and make sure they know they can come to you if they have any challenges or questions, or if they need some additional support. While we might be living in an unprecedented time, we can get through it together.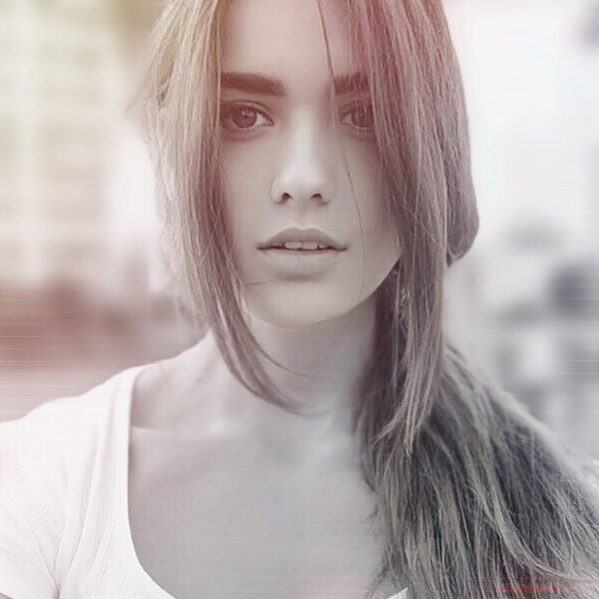 Julia Nimchynska is PR and marketing manager of Revenue Grid.