For reasons beyond our control, the pros and cons of working from home are no longer fodder for debate – or perks in a job description to attract candidates. Working from home is a forced reality.
At Zoho our employees have always had the freedom to work remotely – the last two letters in our name originally stood for "home office" – our salespeople were usually in the office. Like many salespeople, they thrive on the sales floor atmosphere and the camaraderie among team members while enjoying the convenience of quick meetings or coaching sessions inside empty conference rooms.
But these aren't normal circumstances, and we're all having to adjust. Fortunately, high-speed Internet access and powerful collaboration and sales productivity tools have made it possible for sales teams to stay connected and close deals wherever they are.
Yes, your sales team can work from home, but you need systems and expectations in place.
Stay Connected with Collaboration and Sales Productivity Tools
Along with negotiating with your partner about who gets the comfortable office chair or making sure your young child doesn't interrupt an important video conference, the challenges of working from home now include staying motivated and on task while hitting your numbers.
A fundamental problem all remote workers face is a breakdown in communication. That's why sales managers must practice active management and stay in touch with reps through weekly (or daily, if possible) phone or video calls to discuss goals and targets but also to see how they're handling the transition. These conversations should be about performance, but they can also be about time management, roadblocks with working remotely, and best practices with remote working software or the CRM.
At Zoho, we're doing this by:
Using video conferencing for both one-on-one and team meetings. It's better to over-communicate at the beginning than for reps to lose touch and not have a clear understanding of expectations and goals.
Taking the time typically used to walk around the office (or play ping pong) to continue chatting with team members to discuss non-work topics.
Creating a group chat specifically for non-work conversations and thoughts, so everyone has a healthy release.
Setting clear goals at the beginning of each week (personal and professional) and holding everyone accountable to meeting them during weekly calls.
We're able to do this because of Zoho Remotely, our virtual collaboration and productivity platform with 11 applications, including internal chat, audio and video calling, project management, and remote assistance. These workforce management tools help managers stay connected and nurture team spirit without coming across as micromanaging.
Let Your CRM Be Your Eyes
Another downside of sales teams working remotely is a lack of visibility into sales productivity. Managers like being able to look up from their desks to see if reps are busy and on the phone. Likewise, reps use the energy and electricity of the sales floor to stay motivated and move on to the next prospect – especially after losing a deal.
More than ever, your CRM has to be your guide and your eyes. And, while it doesn't fully replace the human interactions and face-to-face contact, daily reports and dashboards let managers see what is happening in real time while keeping reps accountable for hitting daily targets.
Detailed activity reporting on metrics like daily run rate, revenue, and leads count makes it easy to see how your team is performing and if they're staying on task. From there, managers can make adjustments and prioritize one-on-one calls with reps who aren't keeping up.
Look toward the Future of Sales Productivity
One thing sales managers will quickly learn is that not everyone thrives in a remote work environment. It takes a special mindset to continually work when children, chores, and other distractions are now in your peripheral vision. The good news is that top-performing salespeople already have the necessary traits to thrive in a work-from-home setting – they're goal oriented, meticulous with their time, self motivated, and resourceful – especially those working toward a future position in the field.
And, while this period may cause a number of stresses, it will also reveal leaders on your sales team and force them to prove they have what it takes. Managers can use this moment to take notes on who steps up and who may be ready for leadership roles or promotions when we eventually return to our offices. To ensure everyone has access to the same great tools we use, we're offering Zoho Remotely free to businesses of all sizes until July 1, 2020. Sign up for Zoho Remotely today and keep sales productivity high while working remotely.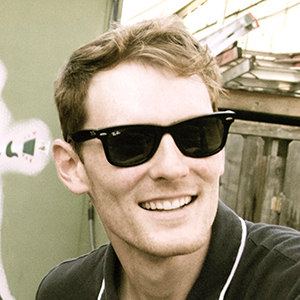 Today's blog post is by Austin Ries, a content marketing manager for Zoho. You can connect with him on LinkedIn.