In the past decade, I've seen an explosion of events and industry conferences dedicated to helping sales leaders improve their skills, stay on top of trends, and create more efficient revenue engines.
As an attendee, presenter, and emcee at these events, I also see the ways in which sales leaders routinely blow it when it comes to maximizing the value of their professional networking opportunities.
Intentional networking experiences, like my BizTalk Blender®, are growing in popularity, but many events leave it to attendees to network on their own. Any time you attend an event, your goal should be to end the day (or days) having made some meaningful contacts.
Why Networking Is Important for Sales Leaders
Before we get into how best to do it, I want to talk a bit about why networking is important for sales leaders. Of course you want to nurture and expand your own network so you have resources when needed, professional development opportunities, and a network for hiring (and for your own future options). But there are even more reasons.
As a sales leader, you are an ambassador for your company. You may not be selling, but you can nurture relationships with customers and prospects. You may meet people who didn't know your company or solution existed and, although you won't be the one to guide them through the sales process, your connection will be critical once the salesperson has started to engage.
One of the most important reasons to network for your company is to be a lead generator. Again, you're not doing the selling, but your connections may be invaluable. Not only do you have the ability to bring leads to your team when you connect with those you meet on LinkedIn, but you also open a path for your salespeople to connect.
Now that you see more importance in this valuable activity, let's discuss how to be successful – especially if networking makes you a little uneasy.
Here's how to create a game plan for networking success.
Your Game Plan for Awesome Networking Starts at Breakfast
Get to breakfast early so you can scope out the room. Usually there are tables set up where attendees can sit, eat, and socialize. Find a table where there are people you don't know and just say, "Hi. Mind if I sit here?"
Don't sit by yourself hoping someone else will join you (or hoping they don't so you can use the time to check your email or call your team).
Connect with People You Don't Know
Meeting people first thing in the morning helps kick-start your efforts: When you see those same people throughout the day, you've already got a reason to stay engaged with them. Here are some more ideas to make it easier for you to connect with those you don't know.
Use social platforms to connect. Many conferences and trade shows have apps with a list of attendees, speakers, and sponsors. If that's the case, review the list and connect in the app and on social media before arriving. In some cases, you might want to have a phone conversation in advance. The goal is to meet during the event.
Embrace being a first-time attendee. If you're attending an event for the first time, ask the conference organizers if they have a program for first-timers. Some provide a special badge for newbies – prompting others to approach and welcome them. You can also ask if they can start you off by making an introduction to someone who knows the ropes.
Reach out to speakers. Research speakers and find them on social media. Send a note explaining that you will be at the conference and look forward to hearing them speak. Ask them if they will have time to meet. If not, you can say hello to them before or after their presentation. Then follow up with a note (I prefer to send a handwritten note, but email or LinkedIn will do). Developing relationships with speakers can provide you with resources and potential referral opportunities.
Be clear about your goals. Why are you attending? What kind of people do you want to meet? Are you looking for partners, customers, prospects, resources, a new job, a mentor? Clearly defining your objective will make it easier to find the right people.
Seek out new people. If you attend an event with your team, or with a few colleagues from your company, be sure to split up now and then to explore conversations with new people. Attending with a group provides security, but it also holds you back from making new connections. Once you've met some new people, you can make great connections for them by introducing them to your colleagues and others you've met.
Follow the event hashtag. Most events use a hashtag that makes meeting people online really easy. Follow the hashtag and interact with others who are posting about the conference. Comments are the best. When you comment on someone's post, they notice it and are more likely to connect with you. LinkedIn and Twitter are my favorites for most events, but many are using Instagram now too. Of course, you can post about the event, but make sure it's interesting and engaging – not just announcing that you will be there. When you make friends online and have meaningful conversations there, it's fun to meet in person.
Of course, you should say hello to old friends and connect with current customers. You can help them by introducing them to the people you meet who might be a resource for them or their next client.
Tips to Improve Your Networking Skills
Smile
How do you become someone who effortlessly connects with others? Become more approachable. There is nothing more beneficial than a smile and making eye contact. A positive disposition is simple, and it makes people want to meet you.
Wear Your Branded Name Badge
Many conferences supply lanyards with a name badge that sits right about your midsection – not prime placement for reading names. Bring your own name badge and place it on your right shoulder, where people can easily see your name. It makes you more approachable.
Be a Great Listener
When approaching someone, look them in the eyes, smile, and make a connection. In conversation, practice good listening skills. 
At a recent VIP Peak Performance Mindset Retreat, Alexis Pokorny led participants through an exercise where she asked two people to have a conversation. She asked one person to start talking, and the other to listen. The listener had to listen for the last word the speaker used; then he or she had to begin a response with a word that started with the last letter of the last word the speaker had used. Try it out! It's not easy. Our instinct is usually to formulate our response almost as soon as they start. and then, we're just waiting for them to finish talking so we can speak!
Show Interest
If you show interest in people, they will want to continue to talk to you. If you want to steer the conversation in a certain direction, ask good questions. You will be more memorable if you listen, smile, and pay attention than if you do all the talking. If it seems appropriate, get a photo of the two of you and post it on social media (and, of course, tag your new friend when you post).
Build Relationships
It's not all about business. Focus on building a relationship. You don't have to talk about your business at all. Talk about the learning at the conference, others you have met, world events (but avoid politics or anything controversial), travel. Spend time getting to know people. If you do talk about business and a business interaction sounds promising, arrange a future time to discuss. Build relationships and be engaging so they want to continue the conversation in the future.
How to Follow Up after a Conference
Most sales leaders have lots to do when they leave a conference – so much so that they might miss out on the most important part of networking, which is following up. Social media makes it easy. Get connected and interact with their posts. With that in mind, schedule time to do the follow-up. You might even do it before you leave the event. Be sure to follow up with each person you met because you never know what great things may come from that relationship.
Networking Success
Some connections will not result in anything, but many you meet will be great connectors, collaborators, referral sources, and clients. Continue to build the relationship and find a way to help your new connection before you ask for anything. It can be as simple as sharing a resource, recommending a book, or making an introduction. Learn about them, give them the opportunity to know you, and establish trust. That's the basis of all successful networking.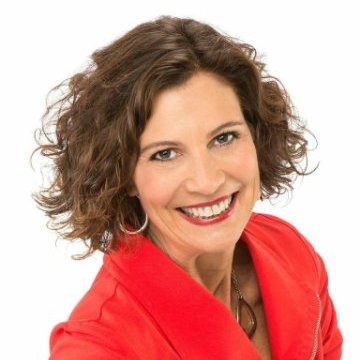 Alice Heiman is a speaker and author; and founder of Alice Heiman, LLC and TradeShow Makeover. She is the emcee and chief networking officer at the Sales 3.0 Conference.