Our current reality is bringing significant changes to sales organizations, including the shift to selling and managing virtually. How are sales leaders grappling with management, client and team connections, and technology?
Our latest report Driving Sales Success in a Virtual World is a snapshot of what leaders are experiencing right now. DoubleDigit Sales polled over 100 sales leaders in Canada and the US from industries including finance, healthcare, and manufacturing. We hope to provide a benchmark for you to compare your reality.
Here, we break down a few of the key findings and our insights into overcoming these challenges.
57% of leaders feel that their team's proactive connection with clients is worse than in 2019.
Sales leaders reported that their salespeople are struggling to connect as prospects balance many priorities during this crisis. This finding is in line with HubSpot data: Salespeople are sending nearly 60% more emails than they did pre-COVID, yet customer response rates have dropped by 26%.
Prior to the pandemic, prospects might ignore an email from salespeople or unsubscribe. In turbulent times, they are more likely to be aggravated when salespeople reach out with the wrong message or to the wrong person.
Due to the financial impact of the pandemic, companies are prioritizing spending on essentials. It's important that salespeople look for ways to add value as these needs evolve, rather than self-promoting or trying to make a quick sale. This approach will help build stronger relationships for long term success.
45% of leaders rate the connection of their sales team as 7 out of 10 or less.
In the sudden shift from Team Together to Team Virtual, leaders had little time to adapt the way they manage and engage their teams.
Regular touchpoints, for example, will likely need to be adjusted in frequency, duration, and modality. Training initiatives as well as recognizing and rewarding will help motivate salespeople – but don't forget about the social aspect.
Think about how you can encourage informal interactions to recreate watercooler chats. At DoubleDigit Sales, we host a biweekly virtual coffee time and a daily trivia question on Microsoft Teams. These are fun activities that help everyone stay in touch, and participation is always optional.
61% of leaders rate their team's proficiency with technology at 7 out of 10 or less.
While sales leaders agreed that video calls and regular touchpoints are the best ways to stay connected internally, many faced challenges in using new platforms. Overall, salespeople can benefit from more support in learning the platforms they use internally, and the ones used by clients and prospects.
Technology literacy is about how and when to use it. How do we share important information using the right technology to the people we want to be in touch with?
A few months ago, an executive told me about cancelling his annual visit to 16 regional sales offices for safety reasons. Instead, he filmed a 10-minute video to address his teams. Not only was the response very positive, but it was also easy for him to film.
Leveraging video with a mix of email, phone, and messaging is a good way to stay connected without overwhelming your team. When choosing the form of communication, consider where your confidence and skill level meet with your team members'. We all have preferences; reflect on what makes you feel most connected.
The sudden shift to a virtual sales environment has transformed organizations. It's no wonder that leaders shared that their salespeople are feeling mixed emotions, ranging from hopeful and motivated, to frustrated and overwhelmed. Remember that driving success is still within your control. By adapting quickly to the evolving marketplace, you can lead and support your team in this new normal.
For more benchmark data on selling and managing virtually, download Driving Sales Success in a Virtual World.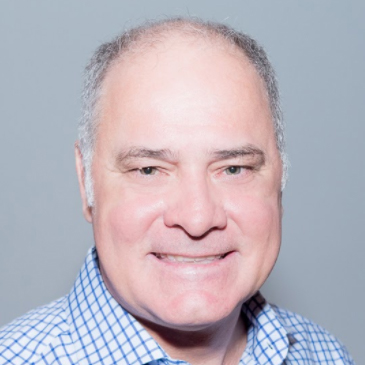 Kevin Higgins is the CEO of DoubleDigit Sales and author of Engage Me, a bestselling book on sales management. Connect with Kevin on LinkedIn.