Considering making adjustments to your prices to adapt to the current moment? I specialize in pricing and speak to many experts across a wide range of B2B sectors, including distribution, manufacturing, biotech, pharma, and others. I've gathered their insights on pricing during this uncertain time.
The Biggest Pricing Questions during a Pandemic
This FAQ is a collection of the questions I commonly hear, plus expert responses about pricing during a pandemic, from stabilizing prices to being socially responsible.
"How do you keep price momentum when customers are struggling themselves?"
Only push through increases justified by increasing costs or supply chain disruptions. These can be delayed, giving customers temporary relief. But only with customer agreement will they be paid in the future.
Examine your pricing structure. Consider temporarily cutting various fees in favor of flat rates for services so customers can work your products into their budgets. Predictable, simple, need-based pricing benefits customers and companies by making budgeting easier.
"How do we keep prices stable?"
Lower prices sparingly. Don't undervalue what you have to offer. Overzealous price slashing to take share can hurt your brand and can change customers' pricing expectations. It may seem like a quick fix, but when things turn around you may regret having changed your company's positioning.
"What pricing strategies are most effective during this crisis?"
Don't be an aggressor on capturing share. Keep close communication with customers to understand that any volume loss is not coming at the expense of competitors. Be wary of new customers looking for product at lower prices. Ask them why they are interested in us now and what's going on with their regular suppliers.
Companies often react to difficult market conditions by immediately dropping the price and triggering price wars with the competition. While the customer may win short-term, all suppliers lose short-term and long-term as they race each other to the financial bottom.
Price through a segmented, value-based approach. Different customer segments have different price sensitivity and value different elements of an offering. Pricing should still reflect these variations in perceived value through a tiered offering, with each tier addressing a progressively higher willingness to pay for additional features. When forced to reduce the price (for products with a short shelf life) don't slash prices. Either: (a) offer a promotion like buy x get y, and use it for marketing (b) offer volume discounts or rebates (c) bundle products with your best-sellers.
"Have you seen customer pushback on pricing shifts? How do we avoid the perception of gouging?"
Use your data. Customers will push back on attempts to increase price or not reduce enough. Use data to show the customers what you are experiencing and to prove you are only trying to cover valid increases in raw materials and transportation. Share reductions in these as well to promote trust and goodwill.
"What should organizations do to be socially responsible in a time of crisis?"
Cut prices to keep struggling clients but ensure those are viewed as temporary. Drastic price cuts are generally bad for branding and profit margins but temporary discounts for long-term customers may pay off. Working for less may engender trust and appreciation. Make it clear that you are willing to reduce your prices only while times are especially tough. Your client may refer you to other, better-positioned customers in the meantime.
It's about balance. You were probably socially responsible before the crisis. If you can take on more, do what you can as along as it fits within your bottom line. But the wealth of the company is still a top priority and if the economy poses challenges on how you can stay afloat then alternative-pricing structures should be reviewed and incorporated.
Understand Change Will Always Impact Pricing
The future is predicated on what you do now, so take care of current situations and get skinny but not at the cost of future growth, because this, like any situation, will change. Invest in better relationships, processes and systems now and it will pay off when the bulls come running back home.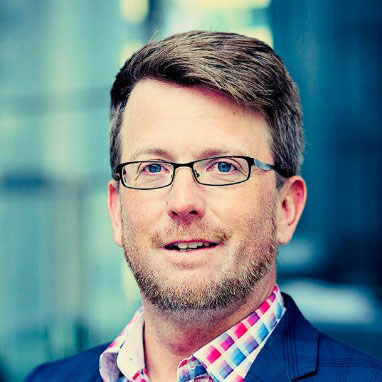 Gabriel Smith is currently the chief evangelist and vice president of innovation at Pricefx and has 20 years of experience in quote-to-cash, CPQ, pricing, promotions, consulting, product management, sales and general management.