Many sales leaders would say a company's formula for revenue is the combination of delivering a high-quality customer experience and ensuring the seller's ability to deliver that experience while aligning their efforts with the needs of the business. Of course, marketing is a huge part of the equation, but assuming they're doing what they do best, let's discuss the former for now. The next key question is how your sales tech stack supports the sales part of the equation.
Historically, a CRM platform has been the non-negotiable element in any company's sales tech stack, used as the system of record for managing customers and prospects — the customer experience side of the formula. For the other, companies are increasingly adding an ever-growing mash-up of disparate applications to comprise the part of the sales tech stack that satisfies the seller capability side of the formula — developing reps' knowledge and skills, understanding how they're executing in the field, measuring their growth over time, and understanding the most effective way to coach them. But is this mash-up the best approach to help sales teams quickly pivot to the messaging and playbooks that organizations are bringing to market? Is it hindering or helping reps to improve their competencies and capabilities?
The monster sales tech stack
Take one look at the latest Chief MarTech Marketing Technology Landscape infographic and it's clear there's no shortage of vendors vying for your sales-enablement dollar. In addition to learning management systems (LMS), there are skills development and coaching solutions, sales content solutions, sales training software, conversation intelligence solutions… the list goes on.
Of course, no CRO wants to look at their sales tech stack and see 15 different applications. Furthermore, sales reps don't want to interrupt their workflow to log into 15 different applications to get what they need for content or to learn or improve their skills. In fact, forcing reps to do so only impedes the learning process, seller capability and, ultimately, productivity. That's why enablement practitioners, sales leaders, frontline managers — they all need to meet sales reps where they are and understand where they learn best, which is in the flow of work.
At the heart of this endeavor is a transition to one comprehensive "sales readiness" platform for driving seller capability and a continuous state of seller excellence. This approach is designed to grow revenue by utilizing a suite of tools and processes to increase knowledge, enhance performance, and adapt to change. To this end, a sales readiness platform consolidates all the functionality of disparate sales-enablement applications and systems — enablement, content management, conversation intelligence, and coaching tools — into one platform. Integrated with a CRM, it completes the second half of the aforementioned formula for revenue by elevating sales performance, modernizing revenue organizations, and transforming sales enablement.
The market seems to support this transition to sales readiness. Customers are doubling down on their investments to support their businesses. Gartner's last Market Guide from August 2020 indicated that the sales enablement market came to $1.247 billion in 2019, which was an increase of approximately 20.3% over the prior year. And, according to TOPO (now also Gartner), "In 2021, revenue leaders will focus on rigorous resource prioritization and a significant investment in a new kind of sales culture full of transparency, feedback and coaching" — all things enabled by a single data-driven, digital platform for seller capability and sales readiness. Another data point demonstrative of this market's rapid growth is that in just the last nine months alone, vendors of enablement and readiness technologies have raised close to a half-billion dollars. That includes Mindtickle (the company I work for), which closed a $100 million funding round in November 2020.
A note about remote
Having a single digital platform for sales readiness can also better support remote and virtual learning. Indeed, in the wake of the pandemic, in-person learning had taken a hiatus and the future working and selling environment seemed to be increasingly remote-first. This means that enablement practitioners and sales leaders need an approach that ensures that learning continues, coaching is effective, and knowledge and skills continue to improve in remote, hybrid/flex and in-person environments.
A digital-first approach to sales readiness allows learning to take place at any point in time, regardless of device or location. According to a survey by Corporate Visions, a provider of science-backed marketing and sales training programs and consulting services for B2B companies, 65% of enablement engagement occurs on a mobile device; 85% of users respond to digital reminders, resulting in spikes in enablement engagement; and 75% of users revisit virtual training 10 times on average. In short, being remote using a digital-first platform makes it easier to learn — therefore making enablement more effective — by allowing the learner to learn in the flow of work and in the flow of life.
Companies that simplify and streamline their sales tech stack with digital-first sales readiness will not only create a future-proof platform for sales capability but also ensure a continuous state of excellence for companies to thrive in today's rapidly changing business environment. So, beyond the CRM, consider the benefits of having a sales readiness platform that supports enablement, seller capability, competency and learning for a state of continuous seller excellence. Your sellers and your business will reap the benefits.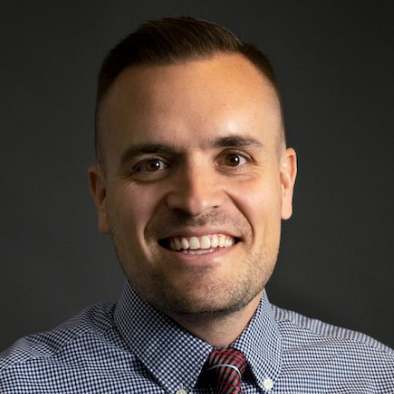 Nick Salas is Head of Sales Readiness of Mindtickle.