Even before the pandemic turned everyone's living room into a home office, video was becoming a key component of the modern sales process, with the use of one-to-one video up 471% in 2020.
Remote selling is now very much de rigueur. More than three quarters of B2B buyers and sellers say they prefer digital/remote forms of selling. They find it easier, faster, and more convenient to get information, place orders, and arrange service. And, video brings the very best of in-person sales to a remote selling mode. It distinguishes your sales message from the status quo. It's a fantastic way to communicate a more complex idea or message in a straightforward, condensed way. Plus, you can see it's a real human that's putting in the effort trying to connect with you. It's a lot harder to say no to someone once you've seen their face and body language and when you realize this person sincerely wants to help you solve a problem.
Over the course of the last year, we've seen more sales teams open up to the idea of using video to streamline their sales process. They can't go onsite. They aren't doing events or trade shows. But they still need to get their brand out there and communicate with prospects. Video is helping them to stand out.
Video isn't just for prospecting
There are many places in a sales process and customer journey where video can fit in.
Obviously, there's the pain point of getting someone's attention. So right off the bat, people think of video for sales prospecting. There are some clever examples of reps using video to create that first connection, like this guy, who made an unboxing video to show prospects where they're going wrong and how he can help.
But video can be used in many other places in the sales cycle to streamline the process and avoid communication breakdowns.
For instance, there's the handoff from a sales development rep (SDR) to the account executive (AE) or from the AE to a customer success manager. What if you used video to do that warm introduction? What about sending a video recap as a follow up to a client meeting versus a long-winded email? As a sales person, I'll be able to use the analytics from that video (views, percentage viewed, shares) to contextually determine how engaged my prospect is and what information is most interesting (or confusing) to them.
After a live product demo, consider sending short video-based micro demos of the features that were most interesting to the prospect. In a live Zoom call, a prospect may guard their interest, but based on view data captured off these micro demos, you'll be able to see where they are leaning in.
Our clients have also had a lot of success using video to do proposal walk-throughs, overcome objections, or to demonstrate specific RFP requirements, such as a security walkthrough. It establishes a mutual action plan with the client, which gives you—the sales rep—valuable insight into your prospect's level of engagement. You'll determine if the sales relationship is real and that they are not just tire-kicking.
Start where things get stuck
My best advice for someone considering using video to streamline the sales process?
Think critically about your current sales funnel.
Look at where you'd like to improve and try using video in place of your current communications approach.
Video is one more powerful piece of your sales strategy. You should continue to use all the tools available to you from email to social and phone. But I think you'll quickly discover that adding video into the mix is one of the best ways to build a memorable connection with customers in today's remote selling world.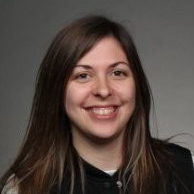 Today's post is by Ellen Stafford, Director of Business Development at Vidyard. If you are looking to crush your quota, Ellen recommends checking out this handy guide for using video in sales.