The digital revolution means many sales teams have begun to explore new environments for their work. We're no longer restricted to selling exclusively face-to-face, through event demonstrations, or in meeting rooms. Today's pioneers can pitch, operate, and engage online instead.
This is something many of us have discovered first-hand recently, as a global pandemic has swept over the business landscape – making traditional pitches impossible.
For many, this sudden shift in operations is a worrying experience. Many managers and sales leaders are being forced to motivate and guide teams that have never worked remotely.
However, no matter how disrupted your organization may feel today, it's essential to recognize the potential of reducing your reliance on the face-to-face.
Learning how to make the most of your technology stack when you're selling from home could mean unlocking the door to results and insights that were impossible for the sales teams of the past.
So, where do you get started?
1. Build a Sales Enablement Stack
Learning how to operate in a remote and digital environment starts with accessing the right technology. Most business leaders know that, if they want to operate in the remote world, they need more than just a set of collaboration tools and a cloud sharing system.
Aragon Research tells us the sales enablement landscape will reach a value of $5 billion by 2021. However, there are still companies out there that don't understand what sales enablement is, or what it means to them. There are plenty of tools that can fall under the category of "sales enablement." These can include:
Customer relationship management tool

Learning management systems (for training purposes)

Sales coaching equipment

Sales engagement tracking

Sales productivity tracking

Sales asset management
Many companies attempt to cobble together a complete stack from various modular components, including CRM technology and external tools for coaching, productivity, and more.
However, in a fast-paced and competitive remote working environment, this creates inefficiencies that can result in lost sales.
An alternative approach is to embrace a CRO technology (customer revenue optimization) solution that combines with your leading CRM. A CRO application built on top of the Salesforce environment, for instance, can allow sales teams to access all the information they need, and track the multiple steps of the customer journey in the same place. This means working on a sale becomes a more straightforward and streamlined process.
2. Update Your Processes
Strategy and consistency are often at the heart of a successful sales strategy. The right processes build the framework for repeatable and measurable success.
In a remote environment, making the most of your tech means finding a way to use the tools you have to make processes more efficient. For instance, switching to CRO tools that combine the various components of your landscape into one environment where everyone can access the same information is crucial. You can also use the same technology to assign different employees to different customers depending on the chances of getting a successful sale.
Business leaders can get essential insights into the performance of their team and drive more advanced results. Other processes you may need to update with tech include:
Your inbox: The standard email inbox doesn't provide enough information to keep remote teams at their most productive. You need a solution that integrates with both your CRM and your calendar so capturing and nurturing leads becomes a simple and automated process.

Engaging leads: Engaging leads can be particularly difficult when you can't speak to them face-to-face. A CRO tool can help you automate personalized strategies for customer nurturing and update your CRM information as you go. This allows for a more relevant sales experience.

Communication: Phone calls and face-to-face conversations are out, so you need to find something else that works for your leads. This might mean investing in video conferencing tools or connecting with customers through Webinars.

Collaboration: Just as the way you communicate with your leads will change, the interactions between your employees are likely to shift, too. You'll need to think about how you can keep teams connected with tools for instant messaging, file sharing, and more.

Sales guidance: Team leaders will need a reliable way of helping their employees implement best practices and playbook strategies. A comprehensive workforce management tool can give you more complete visibility over your pipeline.
3. Embrace Data Insights and Continue to Grow
A new environment is one of the scariest things for any sales team to face. In the remote and digital world, there isn't a one-size-fits-all playbook on how to generate and maintain sales. Right now, the landscape of the business world has changed drastically, and we're all struggling to find a foothold.
While the unknown can be very worrisome, what we do know is that today's sales teams have more opportunities than ever to capture useful data. With the right tech stack behind you – including CRM tools for collecting customer data, and CRO tools for insights into your business – you can begin to build new knowledge about what your clients need.
The easiest way to start is simply to engage with your customers. Reach out and find out what they actually want from you if they can't meet with you in person. While it's always important to chase new deals and opportunities, listening to your existing customers is particularly valuable when you're switching to a new sales environment.
Ask your customers for feedback on your Webinars or check out how they respond after a video session with a team member rather than an audio call. This is your chance to figure out what's going to work for you – not only now but in the future.
The more information you can collect, the easier it will be to update your best practices on a massive scale. There are even automated tools and artificial intelligence solutions in the market today that can gather information on your behalf and suggest insights for you.
Ready to Embrace the Shift?
Switching to a new remote environment will always be daunting. We're treading waters we've never encountered before, which means there's a lot of learning to come. However, even when the global pandemic is over, businesses will still move more aggressively to a remote workforce.
Learning how to adapt to this environment where face-to-face meetings and events are less common is how you can stay ahead of the curve. The good news is that you don't have to go it alone. The technology on the market, from CRO to CRM systems, is there to help you track and enhance every step of your sales journey.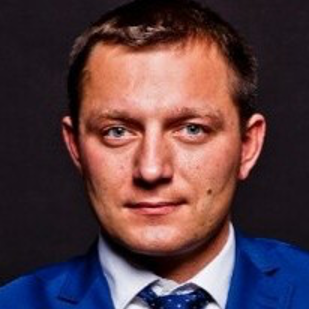 Roman Shovkun is the EVP of Worldwide Sales and Marketing at Revenue Grid, the only customer engagement platform that equips revenue-generating teams with everything they need in one place.