To compete in business today, many teams will need to work on a global scale at some point. That means you'll also need strategies that enable you to safely set up accounts with customers that you will never see in person.
But how will you verify a potential customers' identity while at the same time providing a seamless experience for them? Simple: with augmented intelligence.
How Augmented Intelligence and Identity Verification Work
Augmented intelligence identify verification systems use both machine learning and trained professionals to validate that a person is who he says he is. Here's how it works.
When an individual scans his or her government-issued ID at home, it is run through a database of all the different types of IDs available throughout the country. Keep in mind that in the U.S. alone, each state has its own particular ID, and those designs are continually changing. Even the best-trained employee cannot only look at an ID to tell whether it is fraudulent or not. Computer systems can scan those IDs, check it against a database, and give your employee an evaluation of whether there is any indication that the ID is fraudulent or not.
Those working in security know that ID scanning should only be the first part of that process. IDs can be stolen or replicated by criminals. There needs to be a way to pair those customers with their IDs. One way of doing this is by requiring customers to submit a selfie. Technology is used to make sure that a person's live image correlates with the photo found on the ID.
Criminals well versed in the art of fraud have been known to try to use a photograph as a selfie. Since an individual's image is readily available through social media, this is easier to do than ever before. To combat this activity, "live" detection technology is now available to make sure a real-life person is taking the verification selfie.
Three Ways an Identity Detection System Impacts Revenue
Even in this struggling economy, an augmented intelligence system can increase your revenue. Here's how.
By reducing the number of fraudulent accounts.To survive in business, you need good customers. Fraudulent customers do not pay bills, and they require your employees to spend more time on non-income-producing tasks. Augmented intelligence systems allow your well-trained employees to use technology to weed out fraudulent customers quickly and easily.
By streamlining the account process. While you know that it is essential that you verify the identity of your online customers, the process still needs to be as streamlined and seamless as possible. Customers fed up with clunky or slow systems will click away from your website. Augmented intelligence systems allow good customers to create accounts quickly, so they can spend money on your website.
By giving your customers peace of mind. Your customers will appreciate the extra steps that you put in place to offer a secure online transaction. They are more likely to want to do business with you if they know that you care about their online security.
How Does Identity Verification Affect B2B Accounts?
In a B2B setting, online verification using augmented intelligence is critical. After all, your enterprise needs to trust that your suppliers are who they say they are, especially if you are working with an overseas company. This is especially true if your business falls under the KYC mandates.
Even if your business is not mandated to work with verified vendors, it may still be essential for your business – especially when a significant amount of money is at stake. Working with an augmented intelligent system means that you can verify a huge list of international IDs.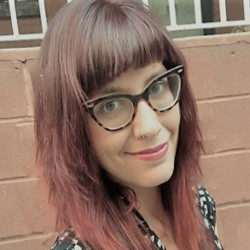 Grace Frenson is a freelance writer with a passion for business technology.