B2B sales is essential to business growth and over the past few years, sales teams have been inching toward digital transformation. Progress was slow and steady—until the COVID-19 pandemic accelerated the digitization trajectory. Now, there's no turning back.
A new research report from DocuSign surveyed more than 750 sales professionals to examine the rapidly evolving state of selling processes and priorities. The data revealed key sales trends, including the growing use of technology to deliver better customer experiences, how successful sales teams adapted to remote selling, and the role of technology in sales transformation. 
Here's a preview of some of the key findings:
The state of B2B sales
Adjusting to remote operations was difficult for B2B sales teams. In years past, a significant majority of B2B sales teams exceeded their targets, but in 2020, only 20% did so. This suggests that there's plenty of potential for teams to improve how they are operating and closing deals in a more digital and remote selling environment.
Despite the tumult of 2020, sales teams continued to use revenue as their top KPI, though quota attainment and profitability were also considered important. Notably, sales teams don't rely heavily on win rate as a key metric, even though it can be a proxy for sales effectiveness and competitive standing.

Evolving B2B sales priorities
When the COVID-19 pandemic forced companies around the world to pivot to remote operations, just 22% say they were very prepared. Now, sales leaders are focusing on modernizing processes with technology to adjust to the new remote selling environment. This shift coincides with a significant change in priorities, too.
Unlike in past surveys where customer experience and digital transformation ranked as very low priorities, this year's research found that customer experience is king. It's the top priority across companies around the world and it will become even more of a priority in the next five years. Tackling larger initiatives like customer experience and digital transformation is a proportional response to the bigger changes in how customers buy driven by the pandemic.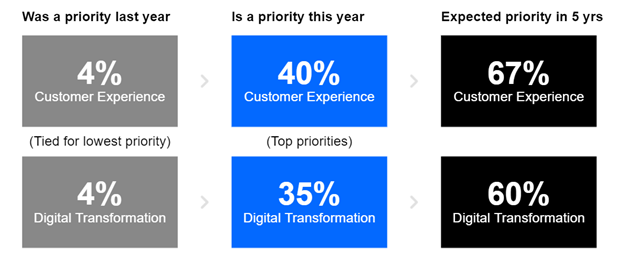 Technology's role in transformation
As B2B sales teams consider new technology investment, it's critical to acknowledge that investment alone is not enough. DocuSign's research shows that despite overwhelmingly self-identifying as "innovators," respondents struggle to unlock the potential of their technologies—93% of B2B sales teams are not fully utilizing their tools. However, proper implementation of more intuitive solutions can solve these problems.

Looking more closely at the tools that sales teams use, CRM is the most common technology (used by 53% of sales teams), leaving significant room for growth. Teams also rely heavily on sales analytics tools and performance management technology. There is, however, an opportunity for them to better leverage other technologies like quote management (CPQ), electronic signature, and contract lifecycle management (CLM), especially as the volume and the complexity of deals grows.
Ultimately, the disruption caused by COVID-19 was a wake up call—change is always around the corner and organizations have to be ready. DocuSign's detailed research should be relevant to any sales organization looking to adapt to an ever-changing future.
For more detailed data on the state of B2B sales, key trends and future expectations, download DocuSign's B2B Sales Trends Report.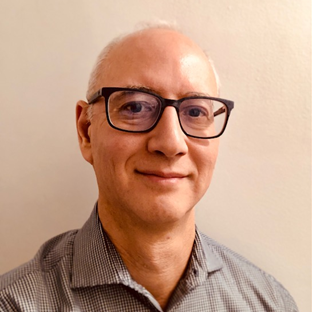 Jeff Piper is Senior Director of Strategic Services Group at DocuSign.