A lot of companies use spreadsheets for everything from tracking expenses, billing clients, running payroll, and even for calculating sales incentives, because it's a familiar and a powerful tool for data analysis. But it's often at risk of making manual errors, resulting in a less than dependable tool.
The sales incentives process is a critical element in motivating sales teams and drives topline revenue growth—possibly the most important metric organizations track. But manually calculating incentives leaves space for human error and unhappy sales reps. The next best thing is an incentive calculation platform, which can only calculate correct incentives, at best making it a glorified spreadsheet. It cannot automate payments, and it's a tedious and manual, error-prone process.
Complete incentive automation makes the process real-time, rewarding and engaging, leaving no scope for errors or delays. One of the most powerful ways of making incentive automation truly engaging is by leveraging gamification, rather than using another tool that adds to the to-do list for your sales reps and channel partners.
Sales incentive gamification is emerging as a valuable tool that is built on the basic psychological principles of motivation. It includes awarding points for certain successful actions, arranging regular competitions, and rewarding sales reps for their performance. It's often also used for turning pipeline tasks, such as calling prospects, setting meetings, and closing deals, into a game. Gamification typically uses technology and an interactive interface that builds a game-like simulation for sales reps to "play" on.
How does gamification help the sales reps and channel partners sell more?
Gamification creates challenges, quests, and journeys for sales teams to participate in and reward them for completion. Reps can monitor their progress on a leaderboard and understand how teams work together to meet sales goals. And most importantly, their intermediate goals are recognized with instant rewards and payouts.
It provides clearer targets, milestone-based games, instant and meaningful rewards, live leaderboards, and real-time dashboards that truly help sales reps and leaders consume bite-sized and actionable insights as opposed to hundreds and thousands of cells on spreadsheets.
Will gamified incentive automation work for my industry, role, geography, and domain?
One single problem that grips everyone in sales has everything to do with inconvenience in incentives—they are delayed, incorrect, and cumbersome to calculate. Gamified incentive automation solves this for all organizations with large, scattered, and largely disengaged sales teams (or channel partners).
Compass is the ultimate personification of the bilateral vision of democratizing sales incentives and making sales fun and is judicious for all industries across geographies using levers that sales reps and channel partners crave for – meaningful and timely rewards, lucrative incentives plans and instant payments. Speak to our incentive experts today.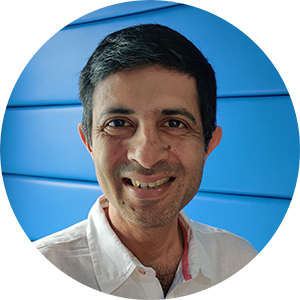 Ajay Shenoy is Chief Business Officer of Compass by XOXODay.