When the COVID-19 pandemic hit the U.S. in March, a new remote workforce was born. For many companies the move to fully remote work happened almost overnight, and there was little to no time to create a strategy. At the same time, the world began experiencing an economic downturn that would further the anxiety many employees are feeling and make it difficult to feel motivated.
For sales teams, this adjustment is particularly difficult as their compensation is more vulnerable to changes in the market. Sales and business leaders are now faced with a variety of decisions in managing their employees.
They must consider how to keep up with a commission-based structure through the uncertain nature of the pandemic and re-evaluate how quota allocations can sustain or be re-allocated.
Additionally, even in an employers' market, top sales talent could be at risk of leaving if they can't earn their commissions, so how can companies motivate them for the long term?
Re-evaluating quotas, adapting compensation plans, and maintaining transparent communication with employees are key to keeping them motivated through these unprecedented times.
Re-Evaluate Your Sales Quotas for the Year
Quotas that were set at the beginning of the year were not set with COVID-19 in mind, and therefore may not align with the realities of the current business climate. Just over half of sales professionals met their quotas in 2018, according to CSO Insights' "Selling in the Age of Ceaseless Change" study, and that number is bound to be much lower this quarter.
Maintaining sales quotas that were already difficult months ago – and virtually impossible during the COVID-19 pandemic – ultimately demotivates sales employees who know that, regardless of their hard work, they likely will not receive their commissions. To maintain motivation, companies should look to re-allocate these quotas based on how their customers and prospects have been impacted by market changes. For some companies this may mean only a slight adjustment; for others, it may mean a full quota overhaul.
Companies should also take a second look at how sales team members are prioritizing their time. Incentives for prospects to buy new products right now may be low, which leaves time for the sales team to focus on retaining existing customers by improving customer experience, as well as focusing on activities such as cleaning out databases.
Adjust Your Sales Compensation Plans
Despite the economic downturn, top salespeople are always in demand; and, if companies don't implement new policies during this time, they'll risk losing out on talent to companies taking action. Along with adjusting sales priorities and quotas, businesses should consider adjusting compensation plans to help retain and motivate their employees.
For example, businesses could adjust their salary-to-commission ratio to make sure their employees are taken care of – or change to a more discretionary incentive model with subjective KPIs focused on retaining current customers rather than solely bringing in new ones. Perhaps most importantly, compensation structure changes need to be clearly communicated to the sales team. If employees cannot easily understand the new structure, it will likely fail to motivate and retain them.
Commit to Transparent Communication with Reps
Employees today value transparency in their employer, especially when it comes to their compensation.
In light of the current uncertainty we're all experiencing, it's essential businesses transparently communicate changes with their staff.
For sales teams this may mean implementing a platform that employees can access from home to track their goals and targets and understand how their performance is affecting their compensation. Having a clear picture of what to expect during this time will motivate sales employees to help achieve quickly changing corporate objectives.
Continuing to realign and motivate sales teams is critical to keep businesses operating in the short term, and maintain their best employees in the long term.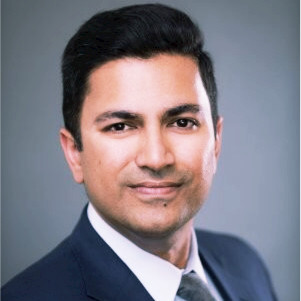 Vismay Gada is the head of North America and Global Financial Services at beqom, a cloud-based total compensation and sales performance management solution.