Do your sales managers have the skills and processes to effectively coach their teams? Sales coaching is hardly a new concept, but it is one that companies have typically not mastered organizationally. In fact, many of the companies I talk to share that they tend to promote successful salespeople into frontline sales management roles without giving them much additional training to support the new skills they'll be asked to leverage.
The most critical skill that differentiates great sales managers – and can make the most impact in your organization – is coaching. But don't take my word for it. According to Harvard Business Review, "No other productivity investment comes close to coaching for improving reps' performance."
The Need for a Formal Coaching Framework
Managers believe they're providing great coaching, and reps don't see it that same way.
Coaching isn't merely reacting to how a sales rep executed a particular customer or prospect conversation with feedback; rather, coaching should be a formal process where managers address performance and behavior issues with best-fit solutions that address the issues' root causes. When managers are simply firing off feedback, they may believe they are coaching while their reps are seeing reactions and opinions.
To counter the shortcomings of reactive-feedback-as-coaching, managers need to follow a coaching framework that provides both strategies and processes to effectively coach. The right coaching framework should have several key components:
Provide methods for managers to identify areas for improvement, ideally aligned with areas identified by the rep
Determine root causes of the performance issues identified
Address identified issues with best-fit solutions: training, coaching, or feedback
Support the rep with a personalized, tailored approach based on all of the above
Implementing the right framework properly and consistently with your sales managers creates a unified language and process that is the first step to establishing coaching as culture. Without this alignment, directing managers to coach will at best lead to inconsistent practices, and more often result in very little coaching going on, and being done poorly.
Coaching the Coaches
Another key element of establishing a coaching culture has to do with holding sales managers accountable to actually do it – and support them to ensure they do it well. You probably need methods for recognizing manager shortcomings in this area, and processes to address these shortcomings appropriately, right? Is there a vehicle for doing that? Yes; it's called…coaching.
A best practice for ensuring coaching becomes a culture among your sales managers is to coach them by using the same frameworks and processes they're expected to use. Likely, this entails second-level sales leaders (directors, VPs, or whomever manages the sales managers). Not only does this provide a support arm for the managers, but it communicates alignment and clear expectations.
Setting the Stage for a Coaching Relationship and Culture
When managers have been trained on your chosen coaching framework, and begin to implement it, it's critical that these conversations are approached carefully, for the reasons discussed above.
No matter how the manager raises the topic to the rep, laying out clear expectations of the process is necessary. Managers need to let reps know why they are being more intentional about coaching, what the process looks like, and what is needed from the rep for it to be successful. Rep buy-in is critical.
Coaching is important, but simply instructing managers to coach is leaving them out to dry and forcing them into a fairly sensitive process without clear processes or confidence.
Establish a true coaching process rooted in a complete framework that gives managers the activities to do as well as the methodology for doing so. Then be sure there is top-down support by coaching the coaches using the same process.
A culture of coaching sets up your team to continuously improve skills and execution while also being a vehicle you can use to drive adoption of new initiatives and changes across the team.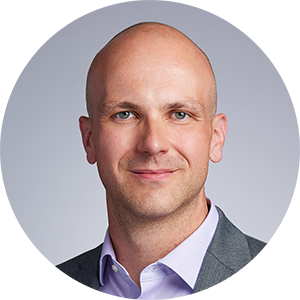 Doug Wyatt leads SPARXiQ's Sales and Marketing with a commitment to providing powerful analytics and training solutions to customers. His sales expertise contributed to the design of SPARXiQ's Modern Sales Foundations sales training program.