Are your salespeople's conversations focused on product and price? Or do they have a deeper purpose?
Right now, these questions are especially critical for sales managers to ask. When salespeople feel pressure to sell in a tight economy or times of fear and crisis, they can sometimes go overboard trying to land deals quickly. This leads them to abandon anything they've learned about consultative selling and instead go for the quick close.
Let's look at an example scenario – one I commonly see among the sales teams I work with.
Say you have an opportunity to meet with a prospective new customer who is keenly interested in your services. Based on the initial interest, this could be a huge opportunity and maybe help you recover from a sales slump.
As the sales manager, you'll be involved in the meeting, which includes three key decision makers from the potential buying team (a great sign).
You've already met with your sales rep to prepare for the meeting. Both of you have:
Researched the company
Researched the people on the buying team who are attending the meeting
Drafted a list of key questions to ask during the meeting
You're feeling very confident in your consultative approach. You send the agenda with discussion items to the attendees.
The Meeting Misstep: Selling Too Soon
The meeting starts off with great rapport. Your salesperson takes the lead, as you agreed. Everyone agrees to the agenda items and your salesperson begins to ask questions to better understand their requirements.
As you begin to build trust with all three buyers, the one buyer opens up and tells you how disappointed the company is with its current vendor. The other buyer chimes in and provides additional insight into the lack of service levels. You're excited because you see how promising this opportunity is.
Then your salesperson jumps in to mention how your organization can provide solutions in a much better way than the prospect's current vendor. Before you can say anything, your salesperson brings up your special promotion. Inwardly you cringe. You know your salesperson is selling too soon.
How to Stop Selling Too Soon during Critical Sales Meetings
As a seasoned sales manager, you know the right thing to do in such a situation is to let the prospect talk more so you can uncover more about the company's business needs.
It would be better to say something like: "We believe we can help. Before we begin to talk about our solutions and service levels, there are several questions we would like to ask to gain a better understanding of your business, the future state of your operation, and what it would take to earn your business. Then we can schedule a meeting to come back and present a working proposal to meet and even exceed your expectations."
With this tack, the meeting could continue for the scheduled 60 minutes and you'd get another page of notes of exactly what this potential customer wants and doesn't want. They may also have shared potentially bigger opportunities (say, the option of expanding to three other plants if this test case goes well).
The point is, you can usually provide greater value by holding off pitching, bringing up promotions, or otherwise doing anything other than listening to the customer offer a full portrait of their business problems. However, too many salespeople try to sell too soon during meetings like this.
Develop More Consultative Selling Habits
To prevent your team from "Selling Too Soon," our PURPOSE Consultative framework provides a step-by-step process to build trust, gather information, and simply have a better business conversation. It will guide you to move the conversation away from products and price.
To effectively gain trust and long-term partnerships with your clients, use this checklist to keep your team executing better PURPOSEful business conversations:
P – Prepare better before the customer meetings
U – Understand the customer's personality style, generation, and decision making role to adapt their conversation
R – Rapport building to kick off the meeting
P – Purpose of the meeting: State the meeting objectives and/or agenda items, including length of meeting
O – Open-ended questions: Ask 5-10 questions focused on their business impact and ideal outcome
S – Summarize and solutions: Actively listen so you can ask more clarifying and expanding questions based on the customer response
E – Execute next steps by scheduling the next meeting or call to present the proposal
Vastly better sales conversations start with this framework. Although salespeople may find this difficult to put into practice, it yields much better and much more successful results.
Download a complimentary copy of our PURPOSEful Business Conversation Template today to coach your salespeople and keep them from selling too soon on sales calls.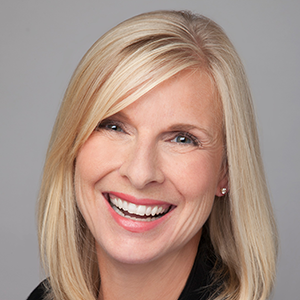 Lisa Leitch is a sales strategist, speaker, and coach of Teneo Results. Lisa is driven by the mantra "Be strategic, be proactive, be brave, and have PURPOSEful business conversations with the ideal profitable buyers that drive results."