Though our world remains far from normal, if you're like me, you're grateful for the return of basketball. The courts look a little G League, and the virtual fans are kind of creepy, but overall it's great to see our favorite teams active and in the hunt (go Lakers), with many star players—both heroes and villains—doing superhuman things to keep us engaged and take our minds off everything else. For casual observers, it may not seem like basketball and sales have much in common, but those who share a passion for beautiful processes can appreciate how one provides tips to be successful in the other. In honor of our beloved game, here are a few things for sales leaders to think about as they coach their teams to winning seasons.
Encourage a team mentality
There's no "I" in team. While everyone wants to star on their own highlight poster, effective coaches know that sales—like basketball—is a team effort. For every remarkable circus shot a great athlete makes, there's an equally important pick or assist that made it possible. Each individual contributor plays a vital role, from business development reps to technical sales to account managers. The most successful sales managers recognize this and create a team-focused strategy that emphasizes shared responsibility.
Hold everyone accountable
The most successful teams foster a culture of accountability. It's incumbent on coaches to ensure all players—from the rookies to the veterans—are held accountable for their actions. Whether it's a young basketball player or a new sales rep, team members respond more favorably when they see the star players held to a consistent standard. Remember, accountability starts at the top. People are more receptive to criticism from coaches who accept responsibility and holds themselves to the highest standard.
Put team members in positions to win
The best motivation is knowing someone believes in you. As a manager, show your more junior team members you trust them and are invested in their success. Bring them in on high-level sales calls or take them to meet a client. It's one thing for your rookie to sit on the bench and watch, but nothing motivates like giving them the ball as the clock winds down. Include them in the process and encourage them to participate. Make or miss, they will strive to reward your confidence, which goes a long way to developing their own.
Foster camaraderie
If you want your team members to trust and believe in each other, give them chances to interact as people—not just colleagues. Create opportunities for team members to connect on a level deeper than sales. This can be especially beneficial if your staff is a diverse group of savvy veterans and less-experienced rookies. Often, they will find they have much more in common than they thought or realize that their differences are complementary. Maybe your veterans resist the technology younger team members use more often. The differences in your own team are a great reminder that your clients are probably just as diverse. Once your team trusts each other, they can collaborate on solutions that help clients solve their most complex challenges.
Role play
In basketball and in sales, repetition builds consistency, and consistency creates wins. Like a basketball player staying after a game to shoot a hundred free throws, role playing in sales is an effective way to ensure skills become second nature. Periodically call your sales reps into the conference room and assign them different roles, from an enthusiastic client to a skeptical influencer. Provide a wide range of scenarios. This will allow reps to practice reacting to real-world situations from a variety of viewpoints and train them—in a low-risk environment—to think quickly with confidence.
One of the great things about sports is how they can mean many things to different people. For some, they are entertainment to take our minds off our problems. For others, they help pass the time in a drowsy slumber on the couch. Still, for true fans, a game like basketball can be a metaphor for the dedication, the skills, and the teamwork we need to employ every day to be the best in our careers. For sales leaders, basketball offers a lot of lessons about building a winning team. So for those like us, who see basketball as more than a game, welcome back. We'll see you in the playoffs.For more helpful advice on how to advance your selling and sales management skills, visit Janek's resource library.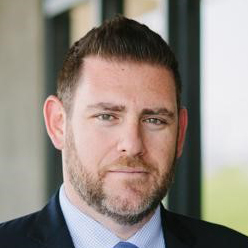 Nick Kane is managing partner at Janek Performance Group and co-author of the book Critical Selling: How Top Performers Accelerate the Sales Process and Close More Deals. Connect with Nick on LinkedIn.