Talent scientist and AuctusIQ partner Dr. Courtney McCashland explains how the formula for hiring top salespeople has changed – and what you need to do to keep winning.
When I got into the sales talent business in the 1990s, psychometric assessments were a relatively new trend. This approach taught us two things:
There are two sides to every person: the natural talents we're born with and the traits that allow us to learn and improve.
By assessing candidates prior to hiring, we could make surprisingly good predictions about who would (and wouldn't) become a top salesperson. We could even make an educated guess at who could improve the most with training.
Natural talents include things like persistence and courage. When the going gets tough, some people simply respond by working harder. Others naturally possess the courage to ask for the close. These are things you can't teach. But there are plenty of things you can teach: how to find opportunities, navigate the deal, communicate the value prop, and so on.
For much of the past 30 years, the greatest opportunities lay on the talent side of the equation. After all, with talent, what you hire is what you get – and the people who exhibit the most of certain talents during assessment are far more likely to be in your top 20%. But in the past few years, that formula has shifted. We see it in our own data and in some of the best research on buying trends.
The Funnel vs. the Spaghetti Plate
About four years ago, Gartner Research did a landmark study of the changing buyer landscape. They concluded that the traditional "sales funnel" was dead, and something they called the "spaghetti plate" had taken its place.
Today, there's not just one big point of entry for buyers (the top of the funnel); there are hundreds. When you first encounter a prospect, they may already have done a lot of research, compared you against competitors, chatted with other buyers, and so on. There are often many more stakeholders and influencers and many more steps before buyers are ready to decide.
Gartner identified another major change that comes from the economy at large: Times have been tough. Budgets are shrinking. Buyers have to be smarter and more discerning, and sellers have to do a much better job demonstrating ROI.
What does this all mean for you? In short, the combination of talent and training (mostly talent) that made someone a top seller a decade ago is not enough anymore. Talent is still king, but the specifics have changed. And the impact of training competencies is greater than it's ever been.
How Hiring Has Changed (Good News, Bad News)
The talents we've always looked for when hiring salespeople – courage, persistence, resourcefulness – are as important as ever. But we're also seeing much stronger correlations between top performers and traits like the individualizer and advisor. Individualizers have the empathy to ask thoughtful questions and understand a customer's personal needs. Advisors tend to develop SME-level knowledge and assume the role of the go-to resource that customers want today. Persistence, which has always been a top sales trait, matters even more when the typical sales journey is longer and more complex.
But the real good news is on the competency side. Right now, training competencies is yielding bigger gains than ever before. This is partly because we've invented better ways of doing it, and partly because, in a world of spaghetti plates and tighter margins, salespeople simply need to know a lot more – about your offering and about how to sell it.
Fortunately, we've gotten very good at training competencies. In particular, we know how to measure individual seller readiness. Conventional sales training determined the most important thing for your sellers to know, then provided a one-size-fits-all curriculum to teach it. Readiness is different.
In the past, all the insights gained from pre-hire assessments were mostly set aside once a seller came on board. The AuctusIQ methodology combines this data with questions that measure acumen in specific business scenarios to set a competency baseline. This enables you to onboard new sellers individually, with a playbook designed for their personal development.
After onboarding, recurring competency assessments are combined with CRM and performance data to identify the gaps in each seller's competencies – what's working, what's not, and what you should focus on teaching next.
Today, our data reveal three competencies that, when addressed, make the biggest difference in individual seller growth and performance:
Generating opportunities – identifying hard-to-find prosects and getting meetings
Communicating the value prop – explaining ROI, becoming a trusted advisor
Navigating the deal – aligning influencers, negotiating to close
The results of developing the right competencies can be eye-opening. In a recent analysis with one of our clients, we discovered that their top-performing sellers had an average competency score 59% higher than those in the bottom tier. Put another way: Those who learn more sell more.
The moral of the story is simple: If you hire for talent and then train for the right competencies on top of that, you will see exponential growth. In the future, you're going to find that your best sellers are strong on both the talents they bring and the skills you have taught them. If you want to establish and sustain this kind of performance, there are four things you must do:
Obviously, you want to engage and recognize top performers, so you don't lose them (having the ability to help your best keep getting better is one good way to do this).
Measure and study what makes them tick so you can hire more just like them.
Adapt your teaching methodology to align with the "spaghetti model."
Invest as much in your sales leaders as you do in the sellers. It takes both talent and developed competencies to learn to become a good sales coach.
With the AuctusIQ approach, you can be confident that, when your sellers come into the business, you're hiring them for a reason. And when you train them, you've chosen that topic for a reason. This is the formula that will help you conquer the spaghetti plate – now and in the future.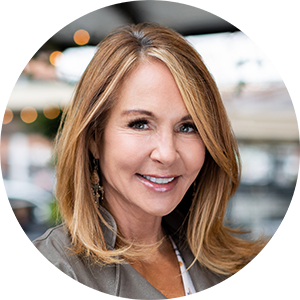 As co-founder and chief officer of science and strategy for AuctusIQ, Dr. McCashland brings academic and applied insight to how the talents, experience, knowledge, and skills of the sales force can be measured and managed to shorten the sales cycle and increase sales production. She has invested 25+ years working and learning in a variety of organizations, starting her own companies, and studying salespeople of every kind.