The job of the tech salesperson has suddenly become a lot harder, despite a great recent run of healthy demand and innovation.
Life's been pretty good for the past few years, as the Brookings Institute reported in 2019 that the digital economy is worth $11.5 trillion globally and has grown two-and-a-half times faster than global GDP over the past 15 years. In a very short time, the lens has changed dramatically. Forrester has adjusted its projections for U.S. and global tech market growth, predicting it will slow to around two percent in 2020, while S&P Global predicts global IT spending will decline three percent year over year.
I've had a long career in this business – selling hardware, software, and services through downturns and bull markets, with even a few successful exits along the way. I've been thinking about how to get through this unprecedented phase through the lens of opportunity. Many enterprise tech sales are understandably being put on hold to better support spending on essential activities for remote workers and business continuity.
Yet, before we know it, businesses will re-open and quarantines will end. IT leaders should continue having discussions now around IT modernization and digital initiatives; otherwise, they won't be prepared to ramp back up quickly and meaningfully when the economy restarts. Don't be afraid to take an assertive stance with your target audience. Being proactive now can deliver competitive advantage and financial health to your organization while others are still spinning their wheels.
Here are my suggestions for selling and relationship building during times of uncertainty and thereafter.
Adjust your outreach for COVID-19. Every brand is producing COVID-19 messaging right now and, frankly, it's not all great. Most marketing and public relations experts are recommending using empathy and avoiding capitalizing on the pandemic or what's often referred to as "ambulance chasing." As sellers, we can do our research by monitoring the news closely – especially local news, where your prospect lives – and tie communications into whatever he or she might be experiencing at the moment. But don't try to force-fit your solution into every challenge right now; seek the touchpoints that are relevant to your solution(s). Above all, don't be self serving by asking for a demo. You might simply send out a personalized email to prospects with a simple message: "Hi, how are you? How's your family doing? What are you working on right now, and can I help in any way?"
Make everything a business discussion. Another common challenge is understanding your prospect's business and how your offering fits into those objectives and needs. I always tell my team: We are not selling features and functions. Technology is no longer a mystery. We've got cloud computing and the instantaneous delight of mobile apps – not even IT executives care much about the technology behind your solution. They do care about how it's going to help their business and their careers. Articulate that message clearly and make it top of mind in every single interaction. This means you'll need to engage in continuous learning. Go beyond industry publications and your favorite bloggers and subscribe to the Wall Street Journal or New York Times to understand what is happening in the business world and the global community at large. Stay on top of earnings calls and analyst reports to anticipate possible future needs. Get curious about the ins and outs of your prospect's industry so you can discuss it intelligently during your next call or email. Now, more than ever, authentic conversations and a global worldview matter!
Develop real relationships. No matter what you are selling, sales is a long-term relationship. Find reasons to reconnect. Did your prospect's organization just announce a new product, investor, or large customer? Send them a note. Take the time to learn about their family or little things like their favorite drink or sports team. These are conversation starters and, not only that, they create deeper connections that could be valuable to you in another job, if not this one. You might even make a lifelong friend. Tech salespeople need to develop real relationships with customers – because things are going to break. Problems with your product will assuredly happen down the road and you'll need to lean on these relationships.
Push for the executive meeting. A top challenge – now, just as much as any other time – is getting in front of the right executive. Most enterprise tech sales require executive sign-off. It makes sense to begin with the people who will be using your product on a daily basis. Ultimately, these individuals can't advance your cause. Find a way to get to that executive decision maker or ask that approachable stakeholder to make an introduction.
Nurture the channel. Any successful organization in 2020 needs a strong channel partner strategy. Channel partners give you broader reach into the marketplace, which, in turn, will help reduce your cost of sales and time to close. Further, when you're having troubles making progress with prospects and customers for whatever reason, leaning on your partners can help surround the customer with alternative perspectives and support. The best way to create an awesome channel strategy? Create unique programs, incentives, and outreach with the right partners who are most aligned with your strategy and vision.
Leverage technology in the right way. Many people who had never much used video conference tools are taking full advantage of easy-to-use applications like Zoom these days, in the absence of face-to-face meetings. But there are also sophisticated sales and marketing tools we can leverage, such as account-based marketing (ABM). ABM differs from traditional demand generation in that it identifies and targets best-fit accounts with the greatest revenue potential for your business. ABM can help you acquire a deeper understanding of an organization, its people, and whom they know. But you need to be able to ferret through that data efficiently to identify the most relevant contacts.
Even in uncertain times like a global pandemic and lockdown, I still love this job. There is a short distance between your deal and their direct top and bottom line. If you're selling the right product, you can have a powerful impact on an organization and how they run their business – cutting costs and speeding their time to market. Always strive to develop a unique value proposition for your customers, one worthy of discussion during both challenging and booming market conditions.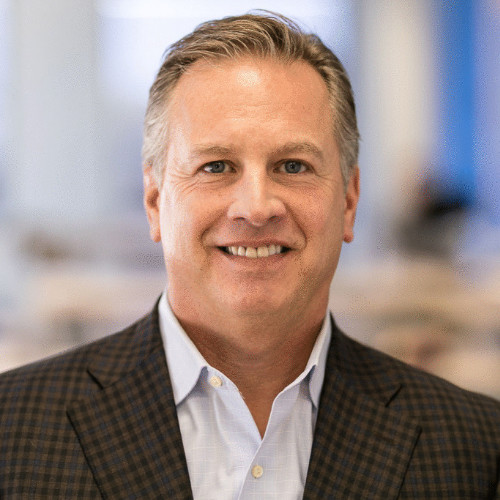 Jim Lampert is vice president of service provider sales at OpsRamp.