Have you ever ordered a meal that you were really excited about, but the restaurant's kitchen took so long to make it that you'd eaten all the bread and olives and weren't even hungry by the time the meal arrived? If you have, you know what buying software has felt like for enterprise buyers.
Historically, enterprise buyers have had to slog their way through endless pre-qualification and qualification calls before getting what they wanted: a live sales demo.
Sure, they could sample benefit-focused collateral material and peruse case studies while they waited. But their integration requirements, RFPs, or evaluation committees were just too complex for sellers to justify putting a demo on the table during the discovery phase.
However, the most mature go-to-market organizations are putting everything on the menu for enterprise buyers – satisfying their appetite for personalized, custom demos on preliminary, live sales calls.
So what changed? What made it possible for sellers to start selling the way their enterprise buyers want to buy?
Demos got easier to make.
Demos got a lot easier to make once demo creation platforms came on the market. Solutions Engineering (SE) teams that use demo creation platforms have empowered themselves with the ability to quickly create preliminary demos customized by vertical market, use case, or feature.
Not only does this approach lighten the load from a demo creation perspective, but it enables their AEs to show more on preliminary calls and personalize them with a few clicks of a button.
And the demos made on demo creation platforms? They're better than ever.
Demos made on creation platforms like Reprise aren't your typical sales-led demos. They let your buyer experience your product (and its value) right away – before your buyer has even had a discovery call with your competitors.
For example, Reprise's demo creation platform has an app capture functionality that makes it easy to generate demos with a sandbox environment that looks, feels, and responds exactly like a real product interaction.
The enterprise sales cycle is starting to look a lot different.
Enterprise sales cycles are typically lengthy because they involve multiple stakeholders and complex solutions. People leave, priorities pivot, and everybody has to start over again.
But demo creation platforms are making the enterprise sales cycle a lot shorter because
They make it possible to give enterprise buyers a demo on day one – reducing their time to value and shortening the sales cycle.
AEs and SEs can go back and edit existing demos or quickly adjust them when a stakeholder leaves or internal priorities shift.
Demo creation platforms have also made it possible for buyers to address the pains and needs of an increasingly younger demographic of B2B tech buyers – where the type of instant gratification that we see in B2C purchases is a necessity. (60% are between the ages of 25 and 30).
Younger enterprise buyers have low patience for slow product rollouts and implementations, and even less patience to sit on multiple calls in order to be qualified enough to enter your funnel. Companies that can deliver the demo right away are ultimately perceived as having a better ease of use, with a quicker time to value.
Your enterprise buyers are tired of waiting for their order, and demo creation platforms mean they don't have to. Try a demo creation platform for yourself and start selling the way your enterprise buyers want to buy. Your pipeline will thank you for it!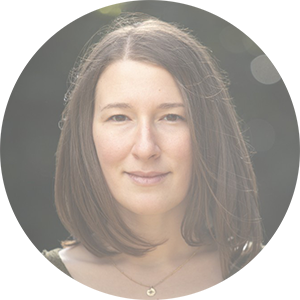 Grace Tyson is the VP of Sales at Reprise, a demo creation platform that helps Solutions Engineers and Product Marketers create winning demos. She's a company builder and sales leader who's also worked with Luma (now Pillar), Chorus.ai, Midaxo, and InsightSquared. She enjoys going to the theater and spending time with her husband Luke, and dog, Winry.