Cutting through the avalanche of sales and marketing noise to meet ever increasing sales targets is not easy.  According to HubSpot, over 40% of sales leaders missed revenue targets last year.  Top sales teams are rethinking sales skills and ways of working to win.
While many sales teams are scrambling to restructure hybrid selling models and implement new technologies, the highest performing sales teams continue to help their organizations stay ahead of the pack by focusing first on their customers.
Focus on the Customer
Buyers want to feel good about the buying process and the purchase decisions that they make – especially when the stakes are high.   Sellers and organizations that put the customer first create high levels of customer advocacy and lead their industries in profitable growth.  Truly focusing on the customer requires investment and rigor in the attitudes, skills, and ways of working at every customer moment of truth during the buying process.
Sales Skills that Focus on the Customer
To ensure a customer-first mentality, invest in high levels of sales confidence and competence in two key areas:
The Ability to Understand their Customers
Customer-first sales reps are deeply curious about what matters most to their ideal target clients and bring customer needs to the forefront of everything that they do (e.g., decision making, negotiations, and sales calls).  They know what matters most to their buyers – personally and professionally.  They get their customer's unique situation (e.g., industry, competition, company, target customer), goals, problems, and needs.

Based upon data from our sales leadership simulation assessment, we know that top sales skills in this area include the ability to:

Clearly define who target customers are for their unique value proposition
Seek information about and anticipate future customer needs
Base business decisions on customer feedback



The Ability to Customize Messages and Solutions
Top sellers hyper-personalize key sales and marketing touchpoints to meet customers where they are.  They make it easy for customers to try and buy solutions that fit their unique situation.  Top sales skills in this area include the ability to:

Identify key customer goals, problems, and needs
Link how you can help the customer get where they want to go in a way that makes sense for their unique situation
Articulate meaningful and differentiated customer-centric value in a trustworthy manner with energy, excitement, and passion 
The Bottom Line
According to McKinsey, more than 50% of organizations do not believe that their sales reps have the sales capabilities to succeed in today's marketplace.  Why? Because they are focused on their own targets, products, and features rather than on their customer.  Do your sales, service, marketing, product development, delivery, finance, and legal teams truly all put the customer first? 
To learn more about helping customers to succeed, download The Top 30 Effective Sales Questions that Matter Most.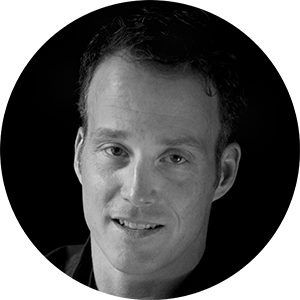 Tris is the CEO of LSA Global. He is passionate about helping leaders to take their teams and companies to the next level through meaningful, impactful, and practical solutions that align strategy, culture, and talent.