During a virtual event on April 2, Pipedrive polled 1,424 sales and marketing professionals about the macroeconomic issues affecting their teams amid the coronavirus pandemic. What did we find?
Sixty-three percent of respondents believe the current "sales crisis" due to the pandemic will end in four to six months.
Sixty-two percent of respondents said they have changed or modified their offerings to address emerging customer needs during the crisis.
Twenty-six percent of companies have refocused or redeployed staff.
Forty-five percent acknowledge struggling with what to say to clients and prospects right now.
So, between now and whenever this crisis ends, what are the most effective actions sales professionals can take? Much of our advice was guided by B2B selling expert Matt Heinz, president and founder of Heinz Marketing, who has more than 15 years of marketing, business development, and sales experience from a variety of organizations and industries.
Six Tips to Prospect and Improve Lead Gen Right Now
Here are the best insights from the event about how salespeople can successfully approach leads during the coronavirus pandemic.
Tip #1: Call with the intention to help.
A lead that had interest at the beginning of March may have gone cold. You can still call to check in and see if they are OK and get permission to check back in a month or two. Plus, see if there is any favor you can help them with, like an introduction or some guidance. Don't sell; just help.
Tip #2: Offer an "essential" service.
If you offer products or services that will fulfill an immediate, real need for clients, then you are an essential service. This is where and when you can "sell" to a customer or prospect. For example, if you have a product or service that can help remote teams boost productivity, now is a great time to highlight that solution – or the features specific to solving this pain point.
Tip #3: Be empathetic.
Remember: Buyers are in shock, too. Their budgets may be frozen. They do want to talk, but to talk to someone with empathy. Therefore, the best emails and calls will be those that truly add value. If you can, plan with buyers now on what to do when the business climate thaws.
Tip #4: Reframe your outreach and messaging as needed.
It may be wise to pause your cold email initiatives for the time being. Standard messaging may seem tactless during this crisis. Instead, take this time to rework and reframe your messaging to align with your customer's most urgent and long-term needs. Once the workforce is more acclimated to this new reality, continue cold outreach initiatives with helpful content from which customers and prospects can immediately benefit.
Make sure your digital channels are up to date and accurate. This way, your reps can easily direct their customers to the products and services that align with their most immediate needs. If appropriate, re-engineer your solutions to consider your product's most crucial benefits, and then optimize and refocus your messaging to fit the current need.
Tip #5: Resist the urge to discount.
New opportunities will also emerge. How can your product or solution serve your customers during this time? What features could be used to tackle these new challenges? Capitalizing on these opportunities requires a great deal of care. Your job in sales is to provide a value. Jumping toward discounting may not increase value, but just lower prices. Resist this temptation and focus on how to add value to your customers instead.
Tip #6: Improve your virtual selling skills.
Remember that this is the closest you will get to a face-to face meeting. So, always have video conference meetings and always have your camera on. Make sure you have good energy, posture, and eye contact with the prospect. Use gestures and more to communicate with your hands and body as best you can. And, before calls, make sure you have a nice background behind you. While virtual backgrounds are okay, personal touches like photos or artwork can give customers a sense of your personality, style, and character. Have items with company logos, but don't overdo it.
Be creative with materials – don't reinvent the wheel if you don't need to. Use existing materials that bring your demos to life. Find photos and videos that were previously used in office presentations, sales decks, or other events to make a virtual demo.
Now Is Your Time to Show Up to Serve
As a salesperson or marketer, now is your moment to shine. Show up to serve, not sell. Listen to your customer, and infuse your lead generation efforts with empathy. Implement these tips so you and your customers can emerge stronger and prepare for the eventual economic bounce-back.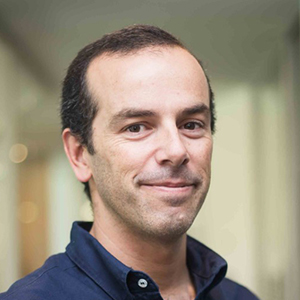 Raul Perdigão Silva is the global head of Inside Sales at Pipedrive, the first CRM platform built from the salesperson's point of view. Connect with him on LinkedIn.