The data in your CRM is your sales team's most valuable asset. But its quality has taken a massive hit since the onset of the COVID-19 pandemic.
Companies are losing new sales—and even existing customers—due to poor CRM data quality. This affects revenue and can also drive high-quality employees out the door—especially members of the sales team.
To retain top sales talent, data quality improvements need to be a top organizational priority. Let's take a closer look at the two main ways poor data quality is affecting your sales team.
Sales reps are wasting time updating data
In the world of sales, time is money—and there's nothing more frustrating than having to spend that time on non-selling activities (like updating records in the CRM).
54% of sales reps update at least 300 records per week, and 21% make over 500 updates per week, according to Salesforce. These numbers will only continue to grow: The pandemic has led to more interactions via digital touchpoints, which has resulted in a massive influx of data entering the CRM.
Plus, as the "Great Resignation" continues, workers are leaving their jobs and transitioning into new roles at unprecedented rates. As they do so, their data (phone numbers, addresses, job titles, etc.) changes with them. This means lead and contact information in the CRM is quickly going out of date.
Sales reps are trying their best to keep track of new data, update old records, and prevent data quality from suffering. But all of this takes valuable time away from calling prospects and closing deals!
Stale CRM data is adding friction to the buyer journey
57% of CRM users say their company loses existing customers due to poor data quality. 50% say they lose new sales for the same reason.
Sales reps are updating as many records as they can. But with data changing so quickly—and the sheer amount of data entering the CRM—sales reps are bound to miss pieces of information that need to be updated.
This means sales reps are often referencing out-of-date data on calls, which adds friction to the buyer journey. For example, a sales rep might've had a great introductory call with a prospect. But if they try to follow up via email and the address is out of date, it could tarnish the relationship with that prospect and cost them the sale.
Retain your top sales reps
The people on your sales team take their jobs seriously. But data quality issues make it impossible to perform well.
According to data from Validity, 64% of CRM users say they'd consider leaving their current role if additional resources are not allocated to a robust CRM data quality plan—and sales reps are no exception. Ineffective CRM workflows slow them down, prevent them from hitting sales targets, and significantly lower their job satisfaction.
To retain your top sales reps, start by investing in technology tools that allow them to efficiently manage their CRM data. This will reduce data quality issues and free up their time so they can get back to doing what they love most: making sales.
For example, a platform like GridBuddy Connect, from Validity, combines data into one editable, spreadsheet-simple view. Instead of wasting time switching between tabs to access data, sales reps can quickly view all insights they need in one place.
Boost your data productivity
An investment in your data quality is an investment in your sales team. By implementing tools that decrease the amount of time spent on CRM data management, you're helping your sales team be more productive, drive more revenue, and love what they do—all of which help with employee retention.
To learn more about resolving data quality issues and increasing your sales team's productivity, download our eBook, "The Down-Low on Data Productivity."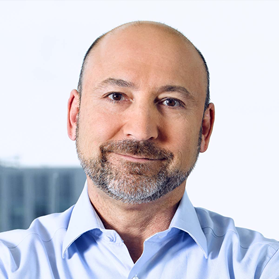 Don Williams serves as Chief Revenue Officer for Validity. With over 28 years in the technology industry, Don has a track record of creating, restructuring, and motivating organizations to consistently exceed sales, financial, and operational goals.