Recently I was invited to present my 2020 predictions for the content marketing industry at Andrew Dietz's roundtable in Atlanta, GA.
To accomplish this, I drew upon my three decades of expertise in the marketing, sales, and service arenas, working with more than 1,000 enterprise-level companies in the B2B space to create and execute revenue-generating go-to-market strategies. When it comes to sales and content marketing, here is what I predict for 2020 and beyond.
Prediction 1: Sales reps will need access to unique content across the entire lead maturation funnel.
Marketing has failed to play the role of customer engagement leader and quasi IT director. The jig is up.
Over the past five years marketing budgets have swelled – chasing technology and the promise of personalized experiences at scale. Marketers claim to own the customer journey; however, in many industries (particularly B2B) this has not proven true, despite big budgets allocated to marketing technologies and services.
Today, marketing budgets for martech and salestech are being clipped and shifted. Sales and IT are teaming up to take matters into their own hands. For most of the past decade, marketing has promised sales they would deliver better qualified leads along with tools to make it easy to seamlessly integrate and hand off to sales. Again, marketing has failed. Lead quality has not substantially improved, and sales teams have not widely adopted technologies such as CRM, marketing automation, social media, and content marketing. Without sales adoption and utilization, these marketing-driven technology solutions have little value to sales and have, thus, failed to deliver ROI. In 2020 and beyond, sales will be directly involved in martech and content solution purchasing decisions.
There is a growing desire (born of frustration with marketing, according to my sales leader friends and clients) for sales to have more control over and self-reliance on lead generation and maturation. This will require more content specific to the seller and the selling situation. To execute, sales reps will need access to unique content across the entire lead maturation funnel.
Prediction 2: Digital selling will rule across all industries.
Sales and marketing must align on a common revenue process. Sales needs a set of digital content engagement tools to support the way they develop their brand, their relationships and how they sell. Marketing cannot hand off an MQL (marketing qualified lead) that has been automatically qualified by a machine (marketing automation) to kick off a personal selling process by a human being (i.e., the sales rep). The salesperson must continue to develop and nurture relationships in digital channels. Instead of focusing on the product or company, sales reps must establish and maintain trust in their own brand so prospective customers want to engage personally with them to do business.
This need is fueling the emergence of a content engagement platform for sales – i.e., a digital selling platform integrated with marketing and CRM driven by AI.
Prediction 3: Sales and marketing teams will learn not all AI-enabled solutions are created equal.
The buzzwords "AI" and "machine learning" are attached to most technologies and processes with an associated next best action capability, which includes most marketing and sales tools. The goal is to deliver timely and relevant messages, dialogue, and interactions.
But now the promise of delivering personalized content and experiences at scale across both marketing and sales is achievable by this generation of embedded AI solutions.
Marketers and salespeople don't have to program the AI as before in many first-generation solutions designed for journey building and orchestration. Until now there was little adoption outside of some large market-leading companies with budget committed to innovation. In the past, folks in the marketing/sales department were definitely not using these solutions. Now AI engines are designed, programmed, embedded, and trained to learn and guide very specific tasks related to a particular process or interaction, including sales and marketing.
For example, solutions such as Grapevine6 and Lately enable marketers, sales reps, and agents to use these tools while the AI engine learns their tasks, prospects, preferences, successes, failures, etc., to improve the efficacy of sales and marketing processes.
Prediction 4: The growth of sales enablement solutions will explode because they work (i.e., they help sellers sell better and more).
According to Research and Markets, these solutions are expected to grow from 1 billion today to almost 3 billion in 2024. Just like marketing automation needs contextualized content for successful engagement, so do sales enablement solutions. Content is still king and the fuel and currency of marketing/sales systems and solutions. The content revolution continues with the explosion of content types, experiences, and channels available (and necessary) for today's business.
Prediction 5: Risk management in all industries (brand, reputation, financial, regulatory, etc.) will be significantly enhanced by this generation of AI.
Each industry and company is striving to develop its own version of frictionless compliance, which is the ability to perform tasks (buy, sell, market, and communicate) with compliance built in! AI facilitates the ability to digest and understand myriad content, communications, and interactions and determine appropriate next steps based on compliance.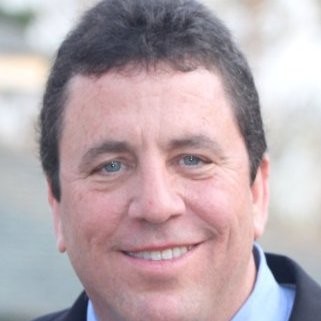 For the past 10 years Bruce Culbert was partner and chief service officer of the Pedowitz Group, a leading martech/salestech consulting and services partner. Today, as managing director of Cultech Inc., a CRM technology and services holding company, he consults with these market leaders and other emerging SaaS companies on their product and service strategies to drive revenue. Connect with Bruce on LinkedIn and email.