Change is a relentless presence. In business, in life, and most definitely in leadership, change is constant. Unfortunately, many people instinctively resist change—even when it is necessary.
Organizational, strategic change can fall into the necessary category. If an organization wants to succeed—or simply survive—they must do things differently from time to time. But the kind of change we are all being required to address—or "manage"—right now is certainly different. It is unusual and extraordinary. With it comes uncertainty, anxiety, and disruption to the daily flow on our sales teams.
How can leaders manage change today? What can managers do when they don't know if their businesses, teams, and cultures will ever return to normal?
Managing change as a sales leader
1. Know that change is unavoidable
It's important to create a culture that is comfortable with change and encourage employees to expect it. In the hiring process, make it clear you are looking for candidates with adaptability. Reinforce this need immediately after you make your hire, and frequently in meetings and vision statements.
2. Empower through communication
What change is taking place? Why is it needed? What are the possible impacts? Productive, clear, and steady communication will answer the question on everyone's minds: "What does this mean for me?"
Bonus tip: Be as transparent as possible. Sometimes change requires confidentiality on the part of leadership, and sometimes there's no way around that. But transparent, honest communication whenever possible diminishes fear and builds confidence throughout an organization during times of considerable change. Leaders should discuss potential risks or issues with all who might be affected.
3. Adopt a change management model/process
Change management models provide guidelines to help you successfully plan and implement change on your team. Whether it is Lewin's Change Theory, the ADKAR Model, the Kübler-Ross change management framework, or any other theory/concept, change management processes can be extremely valuable.
4. Identify your influencers
Specific team members might make the difference between successful change and disastrous change. Do you know which of your sales reps wield a bit of influence over the others? Do you know who the opinion leaders are? If not, you need to identify them and work with them.
5. Don't pause team-building activities
If there is ever a time to prioritize the relationships among your employees, the way your team works together, or the goals you have, it is during times of change. Don't wait for things to "settle down" to focus on virtual or in-person team building. Because as we know all too well, things never settle down.
6. Embrace the struggle
Managing change is not an easy process. Many will struggle and become frustrated. Normalizing this and effectively managing emotions is imperative.
7. Focus on skill development
Change management is a skill just like objection handling, negotiating, or coaching. It can be learned and strengthened through training. During times of flux, change management training can equip both leaders and their teams with the communication, time management, and stress management skills needed to navigate change with confidence.
We have experienced a worldwide change throughout the past year and a half in which companies, industries, and countries have had to adopt new ways of doing business. Sales leaders can position themselves as effective managers of change on their teams by following the points above.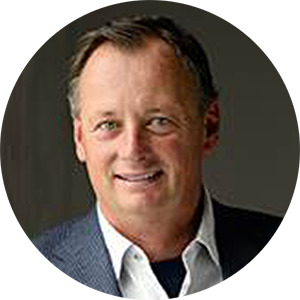 For additional sales leadership advice, inspiration, and tips, subscribe to Carew International's sales leadership blog, or click here to learn about our award-winning leadership development training program.