"If everyone's going back to the office, do I still need to sell virtually?"
The answer: Yes. Virtual selling is a more important piece of your sales toolkit today than it was back in 2020.
How Hybrid Selling Creates 50% More Revenue
According to a McKinsey article, "hybrid selling" (i.e., a combination of in-person and virtual selling) is "expected to be the most dominant sales strategy by 2024 due to shifts in customer preferences and remote-first engagement."
That's right. Your buyers want to be sold to remotely. Just sending cold emails, meeting up over coffee, or shaking hands at conferences isn't enough anymore.
The McKinsey article goes on to state that "hybrid sales drive up to 50 percent more revenue by enabling broader, deeper customer engagement and unlocking a more diverse talent pool than more traditional models."
50% more revenue? You can't afford to let that pass you by.
It's time to roll virtual selling into your overall sales strategy – and it's easier than you think.
Why Video Is Your Go-To Virtual Selling Tool
Let's talk about video. It's gotten very popular lately with forward-thinking virtual sellers, and for good reason. When reps start sending video messages as part of their sales process, they:
Get more attention – specifically, up to 3X more replies and 4X more meetings.
Make a personal impression that's so critical to successfully engaging a prospect.
Keep prospects hooked so they're less likely to leave reps hanging or to skip out on that meeting.
Imagine a sales rep reaches out to you, trying to get your attention. Wouldn't you feel more inclined to reply if they made a video just for you, instead of sending the same old soulless email? Video outreach turns a seller from "prospecting email #2187" to a real person.
Your Five-Step Video Selling Plan
Here's a brief primer on how your reps can get started with video selling as part of their overall process.
Get a video tool that's built for selling. Just uploading videos to YouTube isn't good enough. The right tool should make it easy to record, send, and track your videos. (Hint: Vidyard does all three, and you can get started for free.)
Record that first video! If reps need inspiration, they can just re-state their typical email outreach script in front of the camera. Keep it around a minute or less in length.
Don't worry about making it perfect. Just shoot for "good enough," then let it go. Reps will get better at video as they make more of them. Here's your video motto: "It's about connection, not perfection."
Make the video thumbnail stand out. One go-to is to write the prospect's name on a piece of paper or a whiteboard, then hold it up on camera. If they see their own name in the thumbnail (along with your rep's face), they'll be way more inclined to click.
Follow up at the right time. If your reps are using Vidyard's browser extension, they'll get a notification when their prospect watches the video. They can follow up with the certainty that they're top-of-mind.
Video selling may have huge benefits, but video itself can be a hard sell to your team. Not all of your reps will be over the moon about going on camera. You can help overcome this reluctance with a few tools of your own:
Lead by example. Record a few videos of your own to show them how easy it is.
Ramp up reps over time. Have your reps start small (e.g., one video per day/week), then scale up as they grow more comfortable with the format.
Track the performance of your reps' videos. When analytics can quantify that videos bring in more prospect interest, reps will come around in a hurry.
And this is just scratching the surface. Read our full guide to video selling for more tips, tactics, and inspiration.
It's time to stop leaving that 50% extra revenue on the table. Get your reps started with Vidyard so they can record and send video messages that prospects can't ignore.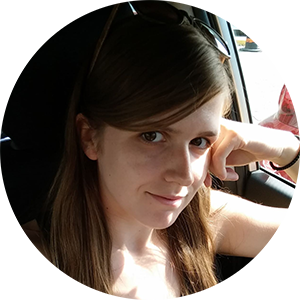 Lori Connor is a content marketing manager at Vidyard. She teaches businesses how they can put video to work in their sales processes to attain real results.