Sales enablement teams are notoriously thinly staffed (sometimes a one-person team!), which makes efficiency a critical competency. The challenge is to scale operations without adding headcount, while simultaneously delivering the quality of content and programs required to drive greater productivity from sales reps.
The good news: It's possible to meet this efficiency challenge by taking an approach that marries modern technology, methodologies, and management. Following are four key steps to achieving sales enablement efficiency.
Key 1: Adopt Agile Onboarding
Onboarding has traditionally been a "drink-from-the-firehose" exercise, where new reps are put through multi-day boot camps consuming large quantities of company and product information and performing skills-development exercises. And then, when they leave boot camp, the Ebbinghaus "Forgetting Curve" sets in – the cognitive phenomenon where humans forget half of what they have learned in a matter of days or weeks, unless they are actively reviewing what they've learned on a consistent basis.
A better methodology is to take an "agile onboarding" approach, which rolls out learning and skills development incrementally, organized around specific rep milestones. For example, if reps need to conduct their first prospecting call within two weeks of joining the company, developing phone and listening skills – along with mastering the company elevator pitch – should be among the first elements of the agile onboarding plan. Once they master those skills, they can move on to the next set of skills and knowledge required for their next milestone (first sales call, first product demo, first negotiation, etc.). By onboarding in this fashion, organizations can combat the Forgetting Curve, because reps are putting what they've learned into immediate practice to solidify the learning process.
Key 2: Adopt Agile Content Development
The traditional process of using instructional designers to create learning content is often painstakingly slow, which can lead to content that is not readily reusable and, worse yet, is out of date by the time it is published.
Modern sales readiness platforms make it simple for multiple parties to contribute, edit, and repurpose content. They also enable a more agile content-development process, where best practices can be captured in voice, video, or text by the people implementing them – actual sales reps. This creates a "content ecosystem" where knowledge is collected from across the organization rather than through a limited number of sources.
Key 3: Let Machines Do the Dirty Work
Thanks to artificial intelligence (AI), machines today can relieve sales professionals from laborious manual processes, while boosting accuracy – for example, improving forecasting, improving pipeline analytics, and managing inbound leads.
A prime readiness example is in video coaching, where machines can automate the process of reviewing videos reps submit (of them pitching a product, handling objections, etc.) – evaluating the rep for word usage, personality, confidence, and overall mastery of message. By using machines as a "virtual video screener," managers can home in on who's effectively demonstrating best practices and who needs the most help – making it easier to scale coaching across large numbers of reps.
Key 4: Prioritize
By using sales readiness technology that can conduct activity monitoring to identify rep strengths and weaknesses on an ongoing basis, sales leaders and enablement pros can prioritize training and coaching activities so they "move the needle" on overall sales force productivity. With this type of program in place, it is possible to identify skills and performance gaps by drilling down into teams and understanding where people stand relative to standard benchmarks.
It's also possible to compare scores across different groups and identify macro trends. For example, this type of analysis might reveal an inordinate number of deals being lost at stage five across all teams, indicating that the next training program needs to focus on negotiating skills. Having this "top-down" view of rep and team performance enables intelligent prioritization for coaching and training activities.
It Only Takes Four Steps
In an era of thin staffs and great expectations, sales enablement pros need to find new ways to not only become more efficient, but also more effective. With the intelligent use of modern technology, methodologies, and management techniques, they can readily achieve both. Just four steps can lead to better sales readiness efficiency!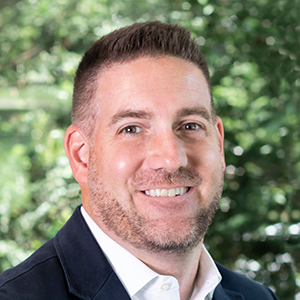 Justin Hill is vice president of sales engineering at Brainshark, a leader in sales enablement and readiness solutions. Brainshark equips businesses with the training, coaching, and content needed to prepare salespeople when, where, and how they work.