It's unlikely that we'll see artificial intelligence (AI) replace the dynamic interpersonal skills that make top salespeople so successful anytime soon. Robocallers, for example, might be able to cover a lot of prospecting ground in a short amount of time, but nearly everyone on the receiving end hangs up immediately (and then calls the FCC to complain).
Salespeople Are Struggling to Focus on Sales-related Activities
While robocalling and the like are non-starters, that's not to say AI doesn't have an important behind-the-scenes role in the sales process. In a recent survey we conducted, we found that 68 percent of salespeople struggle to eliminate distractions and maintain focus on sale-related activities. In fact, a productivity study of sales reps by Pace Productivity found that salespeople spend just 22 percent of their time on sales-related activities – and 23 percent of their time is consumed by administrative tasks.
A salesperson's time is further strained when a prospect decides to issue a request for proposal (RFP), despite their best efforts to close the deal quickly. Now sales reps are faced with working with proposal managers, subject matter experts (SMEs), and others across the company to complete that long and involved RFP.
Not surprisingly, our survey found 43 percent of SMEs say spending too much time dealing with RFP responses is one of their top challenges.
Fixing a Broken RFP Process
Not only is this a broken system, but also too many glitches in getting the RFP response together could well mean you lose that great deal you thought was in the bag.
Addressing the challenges of letting sales teams focus on what they do best (building relationships) while reducing the burden on SMEs – and delivering high-quality RFP responses in less time – is one area where AI technologies can make a big impact. To date, these problems have not been solved using traditional approaches. AI may well be the missing ingredient.
Most response management teams have established processes in place and turn to previous responses to evaluate new opportunities. Analyzing incoming projects takes a lot of time, including reading through previous proposals and reports, then taking the best guess about the outcome.
Proposal management also involves many repetitive and mundane tasks that responders do today (but they don't really want to do), such as:
Answering common, repetitive questions
Producing basic boilerplate copy
Exporting document formatting
Analyzing win-loss opportunities
Making bid/no-bid recommendations based on big-data analytics
Automating these tasks and more is well within the capabilities of today's AI systems, and those capabilities are now starting to appear in RFP response platforms.
AI systems can analyze and compare previous RFP projects to help you understand whether you should bid on a particular proposal. Teams can more accurately evaluate the win potential and what resources might be required based on the average length of a project. This in turn leads to more strategic planning overall.
AI can also help teams "shred" their RFPs, making it easier to break up relevant sections, auto-identify response content, and assign questions to subject matter experts. Combined with this is detailed tone and sentiment analysis.
How AI Can Help You Scale the RFP Process
When thinking about AI, it's also important to consider scale. Like robocallers, AI can cover a lot of ground in a short amount of time. Some organizations can have tens of thousands of past RFPs but have no easy way to connect the dots to wins in their CRM. At this year's APMP Bid & Proposal Con, where I presented, one attendee said this type of analysis would take over 30 years for his team to complete manually.
AI can also be a big time-saver. For example, AI can be used to search through previous responses and pre-populate new RFPs with potential answers – allowing the sales team and SMEs to develop higher quality content where personalization is needed. One company, Transplace, a leading provider of transportation management services and logistics technology, recently adopted our cloud-based RFP platform with AI capabilities and anticipates decreasing the average time required to complete response projects from around 40 hours currently to less than 20 hours per project. Another company, Alera Group, went from submitting 10 RFPs in one year, to 10 in one quarter – sometimes turning around one RFP in one day due to the automation capabilities of its RFP software.
Whether we like it or not, the robots are coming. The good news is they aren't coming for your job; they are here to help.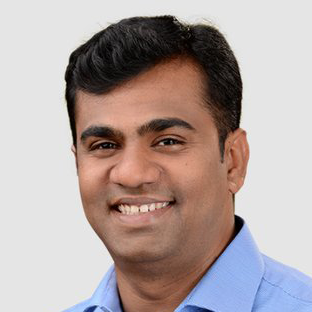 As the CEO and co-founder of RFPIO, Ganesh Shankar strives to improve the RFP response approach with cloud-based automation technology that helps businesses increase close rates through quality responses and intelligent processes. A highly experienced product manager, Ganesh has successfully implemented software at Fortune 500 enterprises. It was in this role, surrounded by the inefficient method of requests for proposal, that he chose to pursue a dream and create RFP management software that would positively transform the way companies do business.